This week we made another Halloween treat. We decided on ghost cupcakes. If you can pipe frosting on a cupcake, you can make these.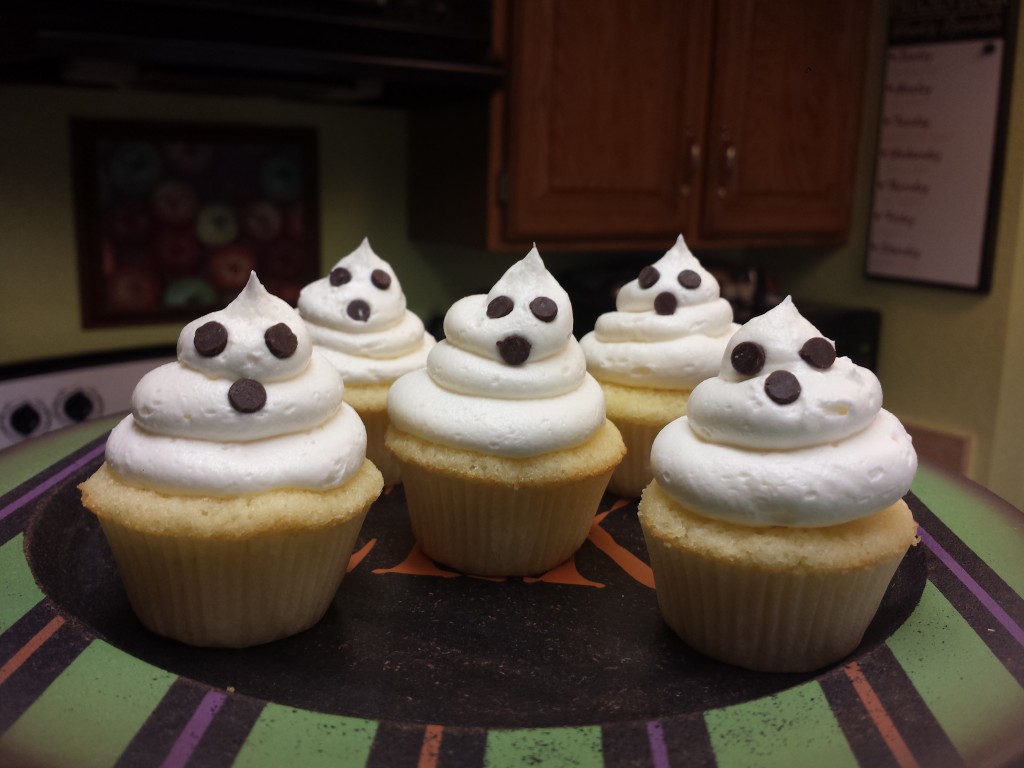 I started with white, mini cupcakes. Make whatever recipe you like. You can also use chocolate if you want it to look like your ghost is sitting on something. I wanted the cupcake to be part of the ghost, so I made coconut cupcakes and used white wrappers.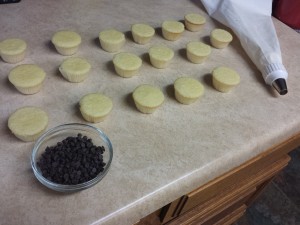 Now add the top of the ghost (aka, the frosting)! Use whatever stiff, white frosting you like. I used my traditional butter cream.  Even though these were mini cupcakes, I used a Wilton 1A tip to frost them, which is the same tip I use to frost regular-sized cupcakes. I wanted the ghosts to be big and puffy. If you don't have a piping bag and tip, just use a gallon-size Ziploc bag and cut a hole in the corner.
Start by piping some frosting in the center and then swirl it around, lifting at the top to add a point.
Now add 3 mini chocolate chips: two for the eyes and one for the mouth (point-side into frosting). If you want to make big cupcakes, just use regular-sized chocolate chips. But since you have to pipe the frosting tall to get the ghost effect, that may be a bit too much frosting for one person to consume on a regular-sized cupcake. And that opinion comes from a frosting addict.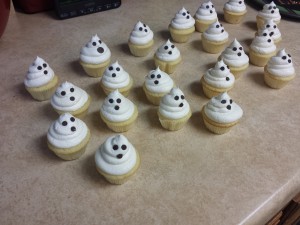 BOO!