Since we only have one week until Halloween, I thought I'd post one more Halloween recipe. I made these graveyard cupcakes last year for a church Halloween party and they were a hit.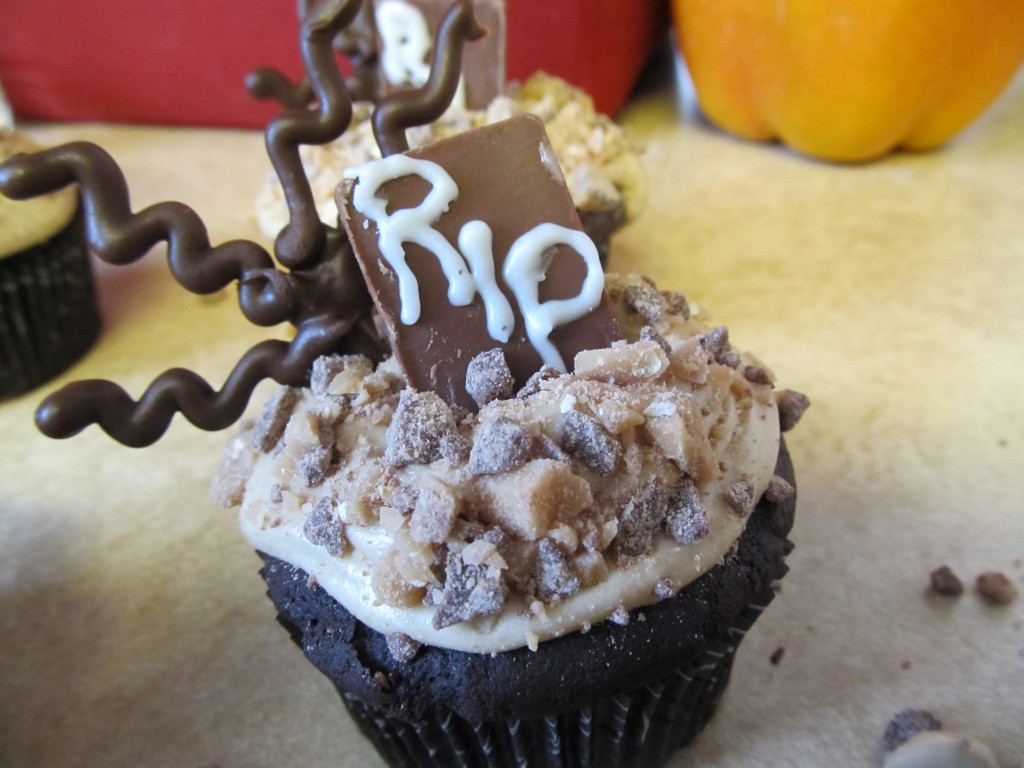 Before you make the cupcakes, make the trees and headstones so they have time to set. You can even make these a day in advance, as long as you keep them in the fridge.
Trees:
To make the trees, just melt 1 C semi-sweet (or milk chocolate) chips in a microwave-safe bowl, stirring after each 30 seconds. Don't use dark chocolate as it doesn't set as well. Let the chocolate cool a bit and either add it to a piping bag or a plastic zipper bag, cutting off the tip after it's filled. I used the plastic bag because the idea of cleaning chocolate out of a piping bag was really unappealing to me.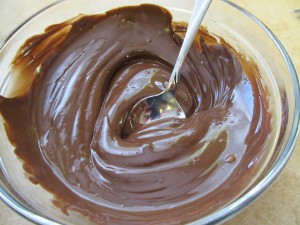 Line a cookie sheet with wax paper. Start by piping a thick, line for the trunk and build off of that with small wavy lines. You really can't mess this up. The tree is supposed to look spooky so messy is totally fine.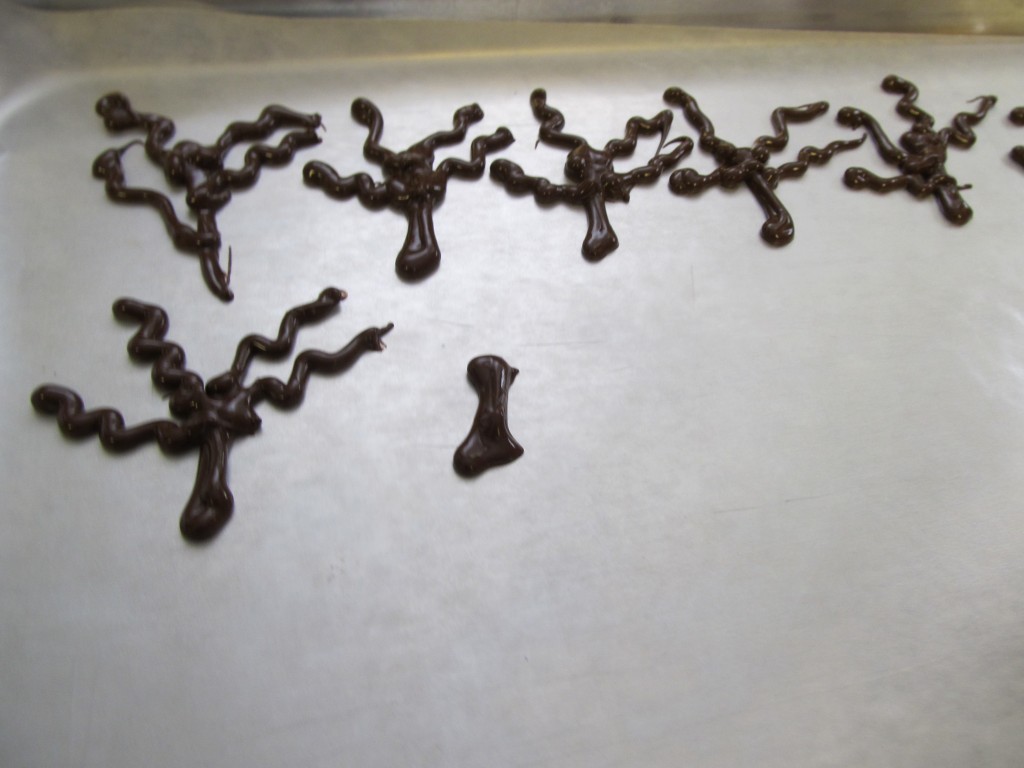 Let the trees set in the fridge or freezer for about 45 minutes. Then gently peel them off the paper.
Headstones:
For the headstones, I used Hershey's chocolate Nuggets and picked a flavor that went with my cupcakes.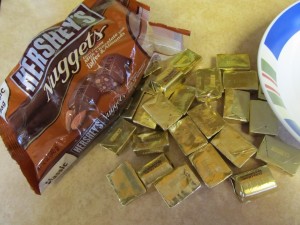 Melt some white chocolate the same way you did the regular chocolate and put it in your choice of piping bag as well. Pipe the letters RIP on the candy, whatever way works best for you. Let these set as well.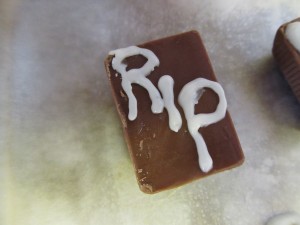 Cupcakes:
I used the basic chocolate cupcake recipe in The Great Cupcake Book (my favorite cupcake cookbook).  I also used dark cupcake wrappers so they'd blend in to the cupcakes.
Frosting:
For the frosting, I used a caramel frosting, but use whatever frosting you like.
Caramel frosting:
Melt 1/2 C butter in a medium size sauce pan on medium-low heat.
Add 1/2 C brown sugar (I always use dark) and bring to a boil. Let it boil for 2 minutes, stirring constantly.
Add 1/3 C milk and whisk until combined. Bring mixture back to a boil and let it boil for another 2 minutes, without stirring.
Let mixture cool to lukewarm and add 1 t vanilla and  2-3 C powdered sugar.
Beat with a hand mixer until everything is combined and the mixture is smooth.
Assembly:
Frost the cupcakes however you want to. Pipe the frosting, scoop the frosting, or spread it with a spoon. Just be sure it's thick enough to stabilize the trees and headstones.
Now sprinkle the cupcakes with chocolate toffee bits to resemble dirt. You can use crushed Oreos too, but the toffee fit better with my whole chocolate-caramel theme.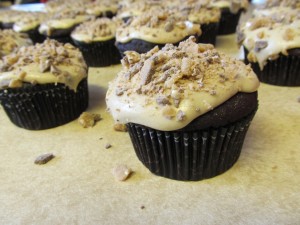 Now put the headstone on the cupcake toward the middle, and the tree behind the headstone and to the side.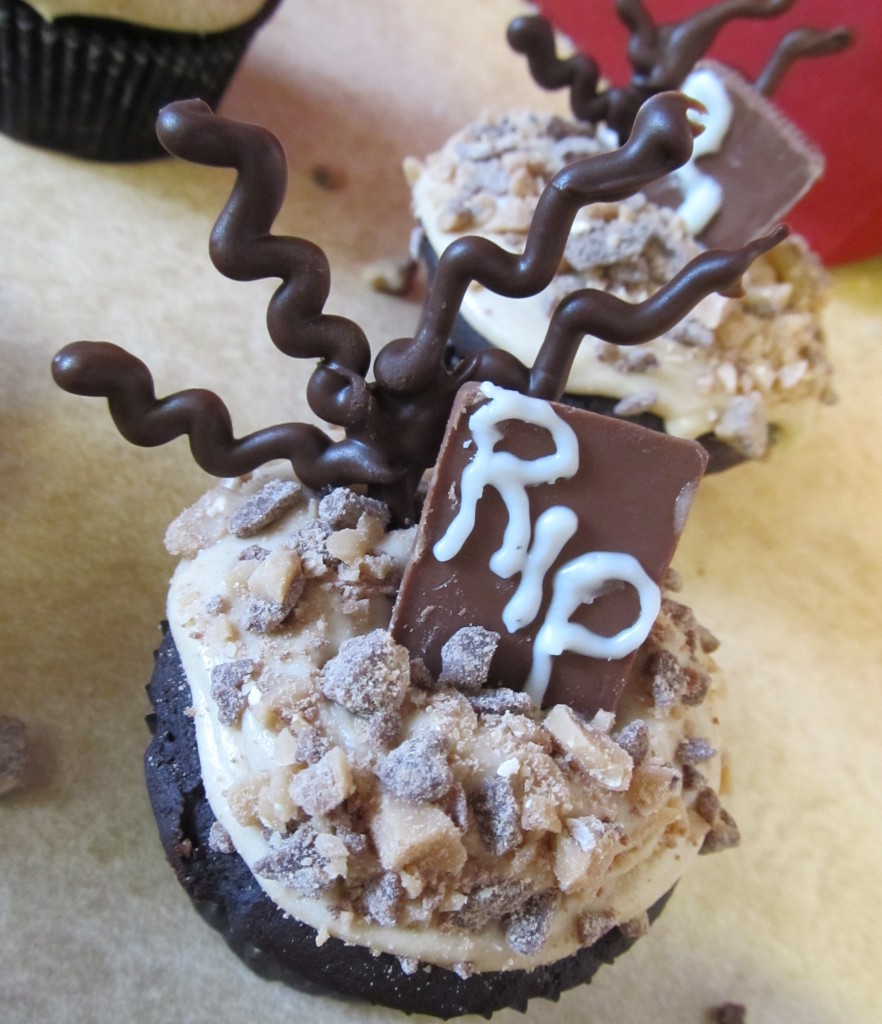 Very spooky/yummy!