We recently acquired two new products in our household: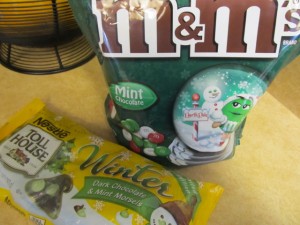 As soon as I saw these two bags, I knew my life was about to change for the better. Visions of Christmas cookies began dancing in my head. Luckily, I had a fantastic excuse to make Christmas cookies. My son is having a cookie exchange at his school next week and I decided these are the perfect cookie for the occasion.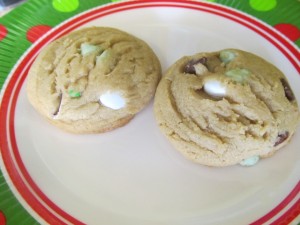 I started off with my favorite chocolate chip cookie recipe. The only change I made was, I left out the 2 cups chocolate chips and instead used 1 cup mint M&Ms and 1 cup Nestle winter dark chocolate and mint morsels. The effect was wonderful!!!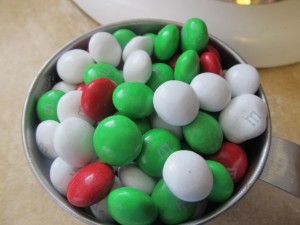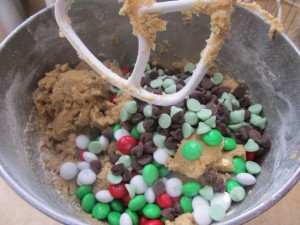 I baked a few for us to eat now (it's against the law in our house to make cookies and not have a few to eat right after), and froze the rest to make for my son's school party.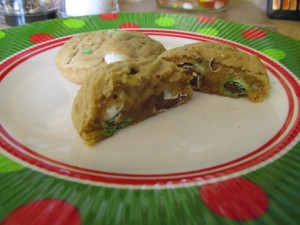 I love how pretty they look all lined up and ready to freeze.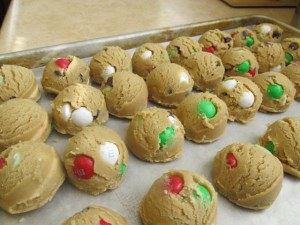 This is how to have a merry Christmas!!
Mint Chocolate Chip Christmas Cookies
Ingredients:
1 C softened butter
1 C packed brown sugar
1/2 C granulated sugar
2 eggs
1 t vanilla
2 3/4 C bread flour
1 t salt
1 t baking soda
1 C Holiday Mint M&MS
1 C Nestle Winter Dark Chocolate and Mint Morsels
Directions:
Cream butter and sugars. Add eggs and vanilla and beat until well blended.
With a whisk, stir together flour, salt and soda.
Add the dry ingredients to the wet in three installments, beating after each addition.
Fold in candies and chips
If you want to bake some right away, bake at 375 degrees and check them after about 7 minutes. Scoop the rest onto wax paper and freeze. Once the scoops are frozen, put them in a freezer bag and store them in the freezer.
Bake the frozen dough at 375 for about 12 minutes.