This weekend, I made cinnamon spice ice cream. My whole family loved it (which is a big deal since my son will ONLY eat vanilla ice cream)!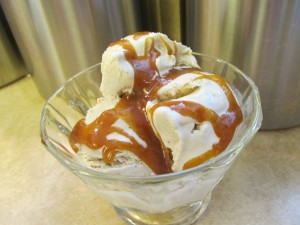 Simmer together on low:
2 C whole milk
2 C heavy cream
1 C sugar
4 cloves
2 cinnamon sticks
1t ground cinnamon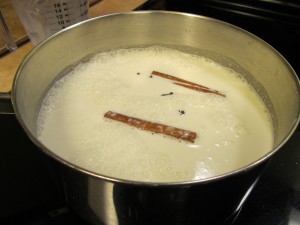 Once this has heated through and the cinnamon and cloves have infused the milk base, add:
I do this by putting the yolks in a liquid measuring cup to beat them. Then while whisking constantly, add about a cup of the hot milk mixture to the yolks. Continue to beat this and then add the whole thing back into the rest of the milk. If you just toss the egg yolks in, you'll have scrambled-egg ice cream. That sounds terrible.
Cook the mixture over medium low heat until it has thickened slightly (about five minutes). You'll know it's ready when it coats the back of a spoon.
Stir in:
Strain the mixture into a bowl,  add the two cinnamon sticks back in and cover the top with plastic wrap touching the surface.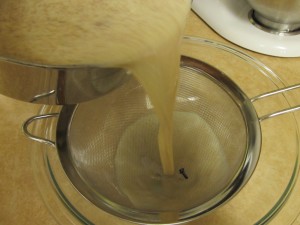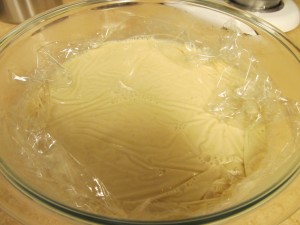 Once it has cooled a bit, stick the mixture in the refrigerator for six hours or overnight.
Once the mixture is nice and cold, put it into an ice cream maker and freeze according to the manufacturers instructions.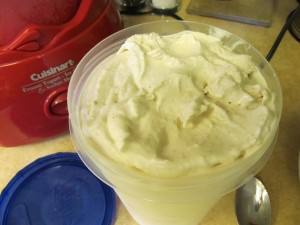 Put it in an air-tight container in the freezer. Now you have homemade cinnamon spice ice cream… which tastes wonderful with caramel sauce!!