Strawberry Rhubarb is my favorite kind of pie in the world and has been since I was little. Here is my recipe for what I consider the perfect strawberry rhubarb pie.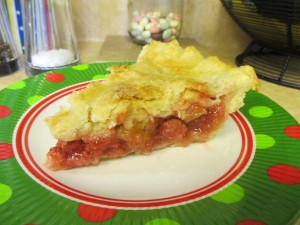 Crust:
Start by chopping 1 C cold butter into small cubes and putting it in the freezer. Also, put at least 1/2 C of water in a cup, add a few cubes of ice and put this in the freezer as well.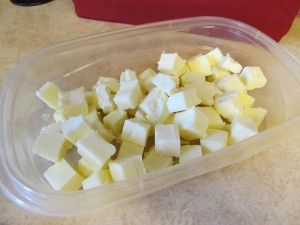 In a bowl, whisk together:
2 1/2 C all-purpose flour
3/4 t salt
Using a pastry blender, add the 1C of cubed butter
Using a fork: add the water a few tablespoons at a time until it the pastry holds together, but isn't soggy. I use 8T (or 1/2 C).
Handling the dough as little as possible, form it into two disks. Wrap the disks in plastic wrap and set them in the fridge for about 1/2 hour.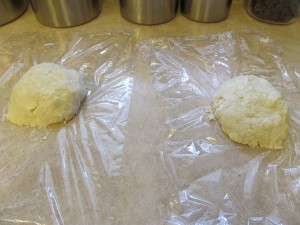 Filling:
In a large bowl combine:
2 C chopped strawberries
2 C chopped rhubarb
1 1/2 C sugar
3 T tapioca pudding mix
1/4 t salt
1/4t nutmeg
Stir this all together and let it sit for about 20 minutes.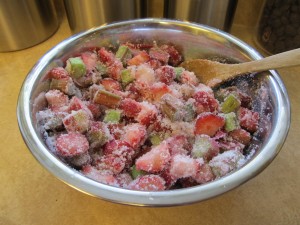 Now it's time to assemble everything!!
Roll out one of your dough disks (GENEROUSLY flour your surface and rolling pin). Using an offset spatula, remove the dough from the counter and place it in a pie dish.
Beat 1 egg white and brush the crust. This will keep your pie from having a soggy bottom. And really… what is worse than a soggy bottom?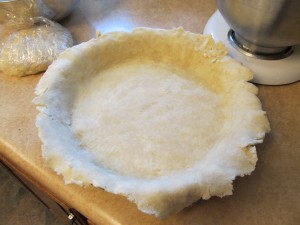 Pour the fruit mixture in the crust. Cut up 2T butter and put the pieces on top of the fruit mixture. This is called "dotting." I guess because the butter looks like dots. Hmm…
Roll the remaining crust out like the first. When I remove it from the surface, I fold it in half and cut small slits to serve as vents. If you don't want to do this, feel free to cut vents when the crust is placed on top. Just make sure to cut a vent in top of your pie or it may explode in your oven. That is more mess than I'm willing to clean up.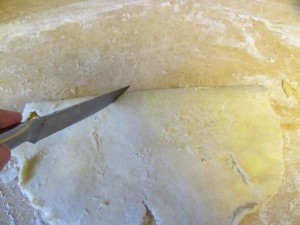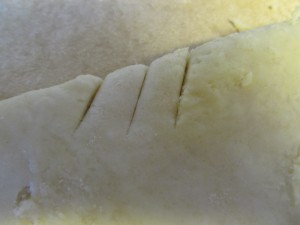 Place the top crust on and using your fingers or a fork, press the top and bottom crusts together at the edges. Cut off any remaining crust.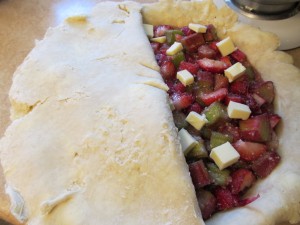 Brush the top of the crust with the remaining egg whites and sprinkle with about 2t sugar.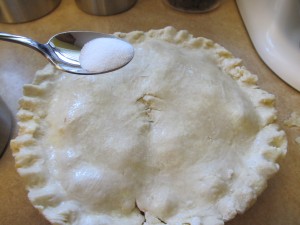 Put your entire pie on a baking sheet (Again; this prevents a horrible mess).Bake the pie at 400 degrees for 35 minutes on the top rack of the oven, then move the pie to the bottom rack and bake for another 15 to 20 minutes.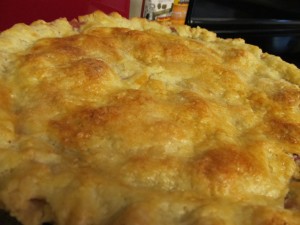 YUM!!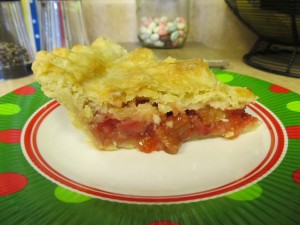 It's also great topped with Homemade Cinnamon Spice Ice Cream!!