As is often the case, I got this recipe from my mom.  These only require a few steps to throw together and have the best culinary combination ever imagined: chocolate and peanut-butter. As my three-year old would say; "Yum-O!"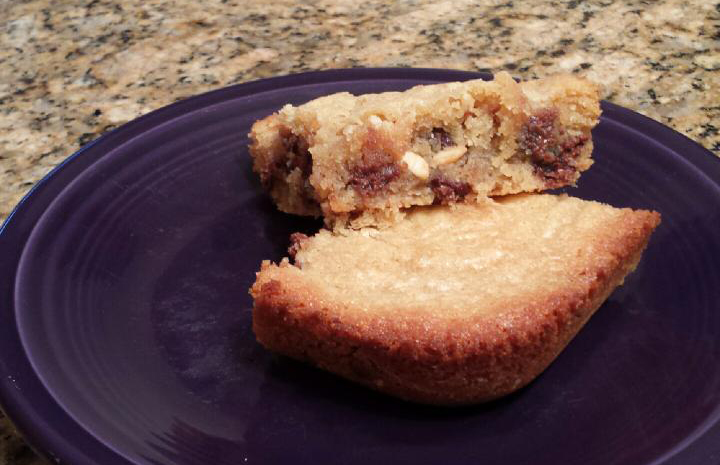 Preheat oven to 350. Spray an 8X8 inch pan with cooking spray.
Into a large microwave-safe mixing bowl, put 1⁄2 cup butter and 1⁄2 cup chunky peanut butter. Melt together in the microwave, stirring them together until fully mixed.
Stir in 1 cup sugar and 1 teaspoon vanilla. Stir in 2 eggs, one at a time. Then add 3⁄4 cup all-purpose flour and mix with a wooden spoon until fully blended.
Mix in 1⁄2 cup of chocolate chips.
Pour into prepared pan, and spread until even. Bake for 30 to 35 minutes. Let cool. Cut into squares and serve.