My son loves Halloween. November 1st is the saddest day of the year for him because we pack away the pumpkins, bats and ghosts for a year. To appease him a bit, we always make a gratitude tree to warm him up to the idea that Thanksgiving can be just as exciting as Halloween.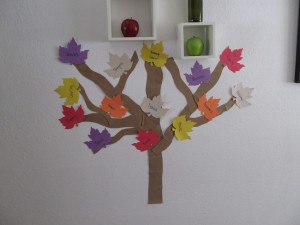 The trunk and branches are just a paper bag from a grocery store, cut into wavy strips and taped to the wall in a random pattern.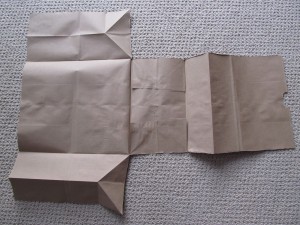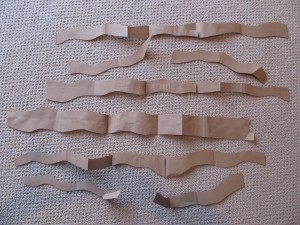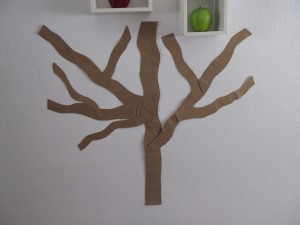 We made the leaves by tracing leaf patterns onto construction paper and cutting them out. I used a wooden leaf but a stencil or cookie cutter would work just as well.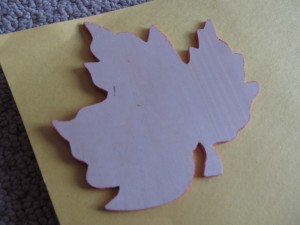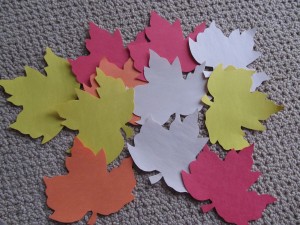 After this, my son and I sat down and talked about what we are thankful for. We wrote these things on the leaves and taped them to the tree. The first think my son said he was thankful for was… leaves.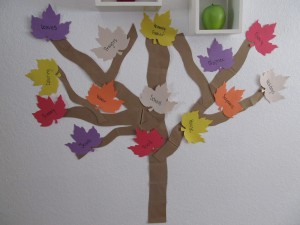 This is a great craft to do with kids because not only is it a lot of fun, but it helps them think of what they are grateful for. You can put the leaves on all at once or put one on each day until Thanksgiving.