As I've mentioned before, we occasionally have a stay-at-home day. We wear pajamas, make treats, watch movies, play games and usually do some kind of craft.
Last week, we decided to have such a day and made these lovely creations using watered-down paint and straws. I'm pretty sure I did this as a kid, but it's been a while so we had to make it up as we went. My kids an I considered our efforts a success. Here's what we did.
Using plastic cups (because washing paint out of cups didn't sound delightful to me), I put about 2t-ish (I really didn't measure at all) of basic acrylic craft paint in the bottom of a cup.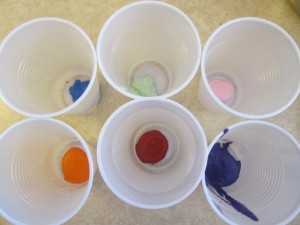 Then I added 1/4 C water and mixed it really well with a skewer.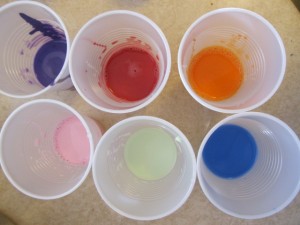 Now I pulled out enough straws for each of my kids to have one and one for each of the paints.
For the paint straws, I cut them right below the straw curve, and used the strait part for the paint.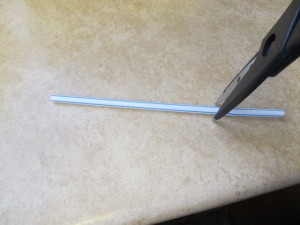 .
Doing the reverse for the kids' straws, I cut the end of the strait part off so the straw was short, but they still had the curve. I suppose you don't have to cut the straw shorter, but it makes it easier to blow through the straw if it's a bit shorter. And it's easier for kids to control their straw if it's not so big.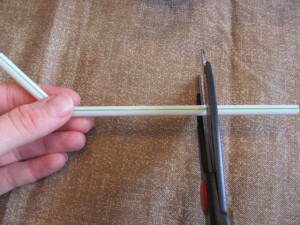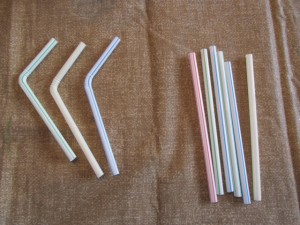 This can be a messy project, so I laid out enough paper to protect our table and gave everyone a piece of card stock paper. We used card stock so the paper didn't turn soggy.
While the straw was submersed in the paint, I sealed the other end with my finger, then lifted the straw out of the cup. This kept the paint in the bottom of the straw. When I was ready to add paint to the paper, I positioned the paint-filled straw over the paper and unplugged the top.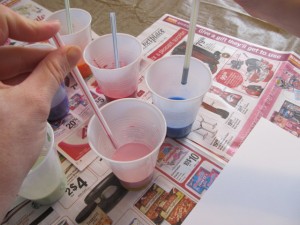 Then I let the kids blow the paint puddle to make fun designs.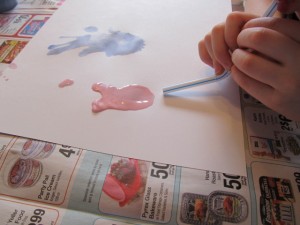 That's all there was to it. It was something different that  we usually do, but didn't require a lot of skill, which is perfect for young children.