Does anyone out there want one of these???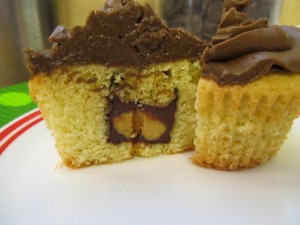 My sweet husband bought me the COOLEST cupcake pan! Instead of putting candy in the center of the batter, hoping it won't sink to the bottom but discovering in the end… it has, this pan has a skewer in the center, designed to hold candy, fruit, etc. WOAH!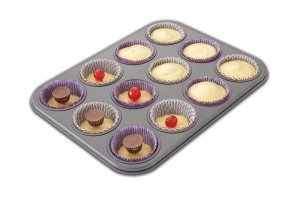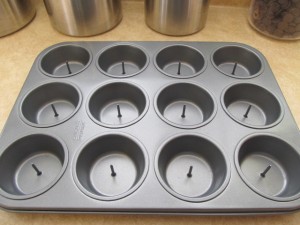 I've tried two fillings so far: maraschino cherries and peanut-butter cups. Rather than gush about my cool pan, I thought it would be most useful to show how I used it and tell you why you all need one. 🙂
Because there is a skewer in the middle, the only way to put on the cupcake liners is to puncture them. I was pleasantly surprised that none of the batter oozed out of the small hole when the baked.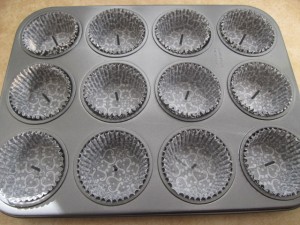 I then added my delicious filling. I put the PB cups on far enough that I could just feel the tip of the skewer on my finger.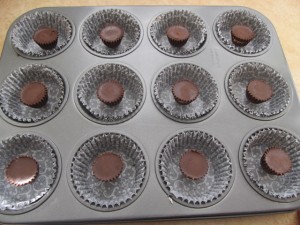 I tried several methods to get the batter into the cups, but in the end I discovered the easiest way was to fill a piping bag with the batter and pipe it around the skewer.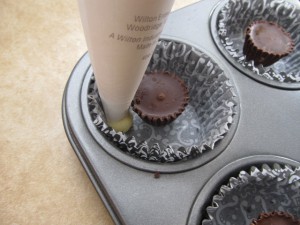 Be sure to put a little on top of the filling, or you'll end up with a bit of a sunken cupcake.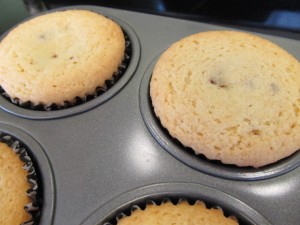 Check it out!!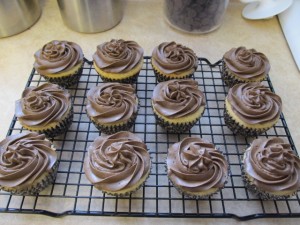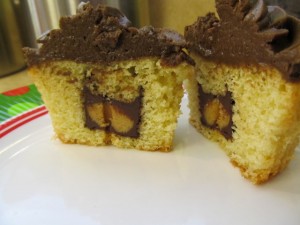 Basically, cupcakes don't get better than this. Next, I'm considering white-chocolate truffles or Rolos. Stay tuned!!