A few months ago, I started eating homemade oatmeal every morning for breakfast. Not only does eating oatmeal daily have a ton of health benefits, but I feel full longer when I eat oatmeal for breakfast. A few weeks ago, I tried to eat a pre-packaged oatmeal and threw it away after a few bites. I'd always liked packaged oatmeal, but after living on homemade, I couldn't stand the taste and texture of the packaged kind. Here is how I make my morning oatmeal.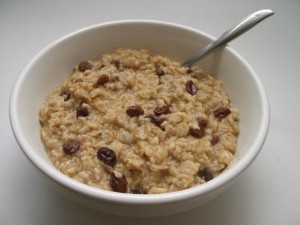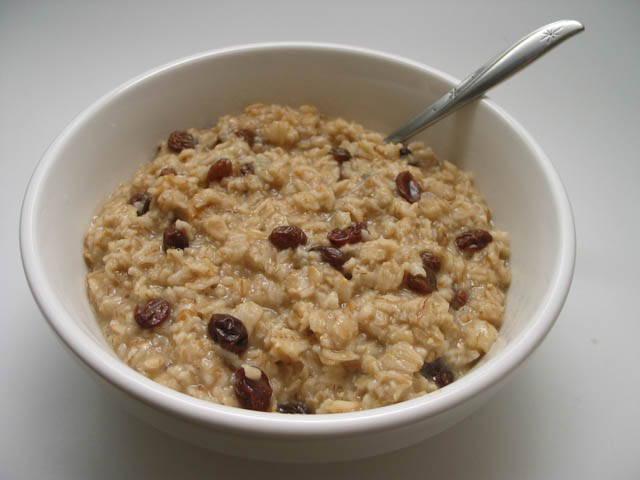 Combine: 1/3 C old fashioned oats (not quick oats), 1/6 cup dried fruit, 2t dark brown sugar and 1/4 t cinnamon (if you have fresh fruit, omit the dried fruit and top oatmeal with fresh fruit after it is microwaved).
Top with 2/3 C water
Microwave for 2 minutes
Stir in cold milk to cool it down a bit and get it to your desired consistency.
I like the homemade not only for the overall flavor, but because I can add large pieces of dried fruit. My favorite additions are raisins, freeze-dried strawberries, dried cherries, dried cranberries, dried apples and dried berry mix. I use these in many combinations. To make your life easier, when you have some spare time, mix all your dry ingredients together into individual zipper storage bags. This makes having homemade oatmeal as convenient as the packaged kind, but with far more health benefits and a much better taste.