This week, the kids and I made cake bites. I call them cake bites and not cake pops, because we were too lazy to put them on sticks. If you wanted to put them on sticks, you could use the same method and then call them cake pops. Though I'm content to leave the stick out.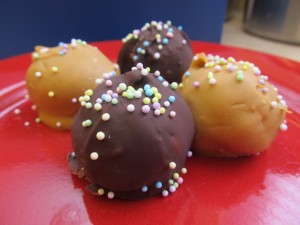 These are so simple and easy to personalize.
Start by making your favorite cake. Use a cake mix or make a cake from scratch. It can be any flavor you like. I baked mine on a half sheet pan so it was baked evenly throughout.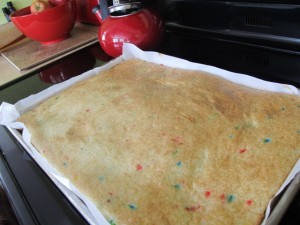 Here is the fun part. While the cake is still warm but cool enough to handle, use your hands and crumble it into a large bowl. The kids loved this part, though I had to fire my daughter when she started eating the cake rather than crumbling it.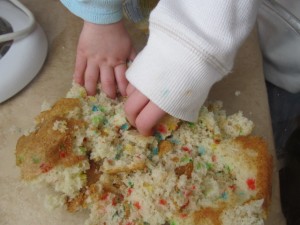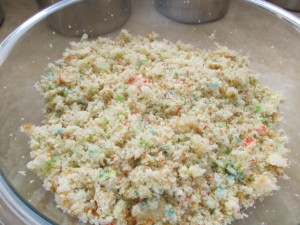 When the crumbs have cooled, add one batch of frosting. I used my normal butter-cream, which is
1/2 C softened butter

2- 2 1/2 C powdered sugar
1T milk
1t vanilla
1 pinch salt
Feel free to use whatever kind of frosting you like. Just make sure it goes well with whatever cake flavor you've picked.
Add the frosting to the crumbs and mix it all together.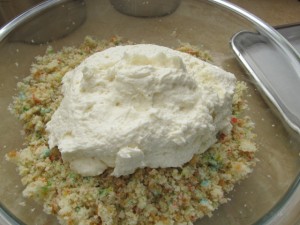 At this point, you may think, "How could this possibly make something edible." It looks a bit gross, but it really is good. Trust me.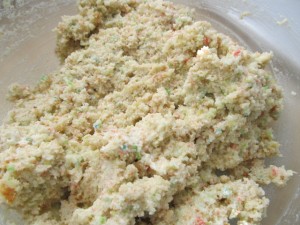 Now scoop the cake/frosting mixture into whatever size balls you like, roll them, and put them on wax paper to set. Mine started to get bigger toward the end, as I was tired of rolling balls. Put the balls in the fridge for 1-2 hours or until they're firm.
Melt 2 bags of whatever kind of chocolate chips you like. We decided to make two flavors, and did one milk chocolate and one butterscotch.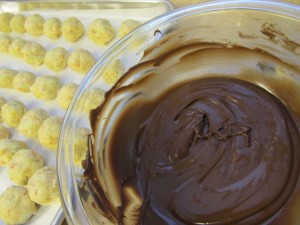 Dip the balls in the melted chips using whatever method works best for you. You can use two toothpicks, a large skewer or spoons. I personally like to use two spoons. I drop the ball in the chocolate and keep moving it back and forth between the two spoons until I'm satisfied.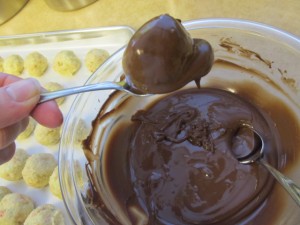 Then put the ball back on the wax paper. If you want, top them with sprinkles, nuts, candies, etc. Put them cake bites back in the fridge to set.