School is out for the summer. Because my kids are so young school is basically still just a huge party. In fact, the day school ended, my son said, "I really want to go to school tomorrow." I should have recorded that to play back for him when he is 15. The point is, I have my work cut out for me to make summer an exciting time. I don't want my kids siting around watching movies all day (though I'm a firm believer in having a movie break every now and again to keep everyone from turning on each other).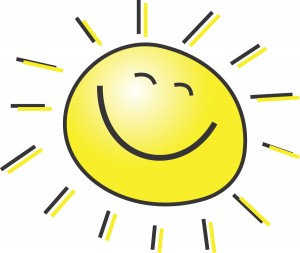 Because I work best by a schedule (that's my polite way of saying I'm a control freak), I decided to make a summer schedule. Now don't think I'm a crazy dictator. I promise I'll be flexible with my schedule and won't force my kids to color a picture if they really don't want to. I just want to plan activities they can be excited about. So here is our schedule. I didn't post it because I think it's what everyone should do, but I thought it might give my readers some ideas of things to do with their kids this summer.
Monday – Zoo/Children's Museum/ Swim Day – We have a pass to the zoo and museum, but I wanted to give my kids another option with swimming. We plan to check out different pools in the area, and on days we don't want to travel, we can play water games in the backyard. Nothing says summer like running through the sprinklers.
Tuesday – Baking/Errands – I need a day to do errands, but I thought we could add in baking at some point, since we'll have time for both. We may make cookies from scratch, decorate cupcakes, do an easy candy, or make a healthy treat together. The point is to get my kids learning in the kitchen.
Wednesday – Library Day – We chose Wednesday because that is "story time" day at our library. We spend extra time picking out books and playing on the computers.
Thursday – Park Day – We have a group of moms that get together at a different park every Thursday morning during the summer. It keeps it more interesting than visiting the same park every week.
Friday – Grocery shopping/Craft Day – Like errands, I have to do my weekly grocery trip, so I thought planning an easy craft would be a good idea for grocery day. The craft may be as easy as coloring,drawing or painting; or may consist of making a gift for a birthday or Father's Day.
Daily Schedule:
7-8:30 – Get ready (between me getting ready, getting everyone breakfast, and getting the kids dressed, it really does take us an hour and a half).
8:30 -10 – The kids have free time while I clean up breakfast and prepare for our daily activity
10-12 (or 1) – Daily activity. When we go to the park or zoo, we generally bring a picnic, which extends our activity
12-12:45 – Lunch/cleanup – I'm trying to teach my oldest to clean up his own dishes and lunch mess
12:45-1 – Reading time – My kids participate in the summer library reading program, so we have to make sure to read a lot.
1-3 – Nap/quiet time – My youngest still takes a nap, while my oldest has quiet time for about an hour. This is also my time to get some cleaning done for the day.
3-3:30 – School time – I purchased a workbook for the summer with basic reading and math activities to keep my kids learning during the break.
3:30-4:30 – Outside play (if it's warm. If it's raining, we'll do a rainy-day activity).
4:30-6 – Kid's free time – This can be their time to play, color, read or watch a show if they like. I play with them if they want me to, and then generally use the last bit of time to get dinner ready.
6-7 – Dinner/Family time – After dinner, we sit in the living room as a family talking or playing
7-7:30 – Bath and pajamas time
7:30-8 – Read and brush teeth
8 – Bed time
I know things will come up and we won't follow this perfectly, but I think it will help us to have a basic plan for the summer.  I also wanted to plan things that didn't require a lot of travel or money. What are your favorite summer activities to do with your kids?