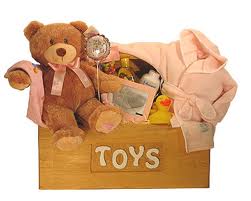 Entertaining kids today can be extremely expensive. While it's sometimes fun to splurge on a trip to a museum or an amusement park, the majority of us can't do those things constantly. Here are some of my favorite things to do with my kids that are free, or can be done with things in your own home.
Library: Whether we go for story time, or just to check out books, the library is a great place to spend time with kids. I always let my oldest check out out 4 or 5 books. This way, he gets to take something home, but we don't have to spend money. Let your kids pick the book themselves. It's exciting for them to have a say, but if they decide they don't like the book when they get it home, you aren't out any money.
Geo Caching: This is a great family activity. In my son's words, Geo Caching is a "treasure hunt." For more information, click here.
Go to a toy store: When my kids get tired of their own toys, we go to a toy store. We go with the understanding that the toys are not ours and we can't take them home. Most toy stores even have bigger toys set out for kids to play with.
Make sugar cookies: To simplify things, purchase a pre-made sugar cookie dough. Let the kids pick the frosting colors and the decorations. We usually pick out 3 or 4 cookie cutters, but if we're feeling really ambitious, we make cookies with every cookie cutter we own. Let your kids frost and decorate their own cookies. They may not be the most beautiful creations, but the kids are so proud of what they've made.
Go on a picture walk: Rather than go for a regular walk, bring the camera and take pictures. If your children are older, let them take the pictures. If they are younger, let them choose what pictures you will take. When you get home, look at your pictures together on the computer.
Cloud and star-gazing: Kids have great imaginations. Finding shapes in the clouds or stars is a great way to relax while having a great time.
Feed ducks: Find a duck pond and let your kids feed stale bread to the ducks.
Go to a pet store: Like going to the toy store, go with the understanding that you will not bring a pet home. Many pet stores will let kids hold and pet some of the animals.
Crafts: These can be super simple, like gluing shapes on construction paper or making pasta necklaces. Like the sugar cookies, they don't have to be beautiful creations for the kids to have a great time.
Build forts: Drape blankets over chairs and tables to make a fort. Stock it with snacks, books and a flashlight; and spend some time playing together inside.