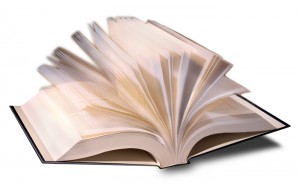 It may only be June, but I always like to start on my Christmas shopping super early for many reasons. First off, I don't want to spend the entire month of December rushing around trying to pick out gifts for everyone. Second, I like to make homemade gifts and starting them early ensures they can be homemade, but not thrown together at the last minute. Third, it makes it easier to spread the Christmas shopping out over the year, rather than spending way too much in December. Keeping all those things in mind, here are a couple of projects that make great Christmas gifts. These two are important to start early, because you have to rely on others to complete them.
1- Memory book for parents – This is a great present for parents of older children.
Ask each of your siblings to write down all their childhood memories that involve your family (you do the same).
Find old family photos and baby/growing up photos of all the kids and scan them into a computer.
Using a scrapbooking software, put together a book of the memories and the family pictures.
This is something your parents will always cherish. It's also fun to read through all the memories as a family. Be sure to also give them an electronic version.
2 – Parent biogrophies
Type up a list of questions to ask your parents (What did you do for fun when you were a kid? What did you want to be when you grew up? What is your earliest memory? What family vacations did you take?  How did you meet mom/dad? Etc.)
Again, find old pictures of your parents and scan them into a computer.
Compile another book and give one to each of your siblings (and an electronic copy).
I did this for my siblings and I had so much fun with it. I learned things about my parents I never knew.
While store-bought presents are nice, these are the kinds of gifts to be cherished forever. If you start early, you'll have plenty of time to compile one or both books before Christmas. If you love to scrapbook (which I don't), you could do it that way as well. I personally prefer a software, but that may have something to do with my inability to cut a straight line.
I'll continue to post Christmas present projects every few weeks or so.