Here is a great, easy craft for under $10, requires little time and is very useful. Make coasters and hot pads extremely cheap that fit your style. All you need are some tiles from a hardware store and foam circles.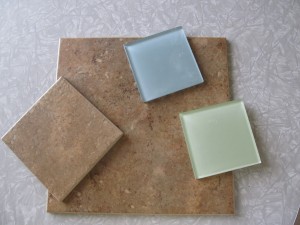 For the coasters, I used 4.25×4.25 inch tiles. Tiles can cost as little as $0.10 each, to as much as $4 each. The ones I liked best, were these glass tiles, costing $2.83 each (If you use the plan white tiles, consider adding design to them with vinyl cut-outs). Then all you need are four foam circles, like those used to pad the feet of chairs (I got 32 for $2.50).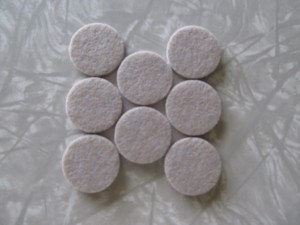 Stick the foam circles to the four corners of the bottom of the tile.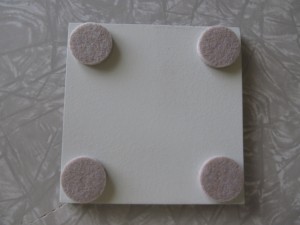 That's it! Now you have a lovely coaster.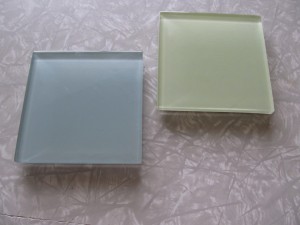 The concept is the same for the pot holders. For a small pot holder, I used a 6×6 inch square, and for the large pot or casserole dish holder, I used a 12×12 inch square. The largest would also work well under a plant to protect surfaces from water damage.
Because I selected ceramic floor tiles, my 6×6 square was only $0.25, and my 12×12 square was only $1.58. That's super cheap! Plus, I think they look so nice, you can leave them out permanently. I plan to use my largest one for hot serving dishes on my table and I think it makes a lovely addition.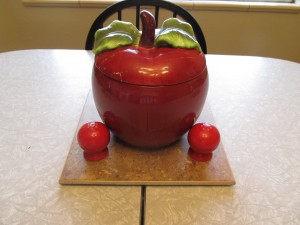 These also make great gifts for anyone who likes to cook or entertain.