Here is a cake recipe with all the flavors of spring, but tastes great anytime. And because fast, easy treats bring me so much joy, this recipe includes one of my favorite ingredients: a cake mix.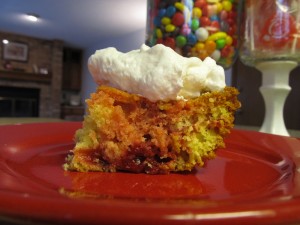 Using an electric mixer, combine:
1 lemon cake mix
1/3 C oil
2 eggs
1/2 C water
1 t almond extract
Pour into a greased 9X13 cake pan.
Dollop one 21-ounce can strawberry pie filling onto batter: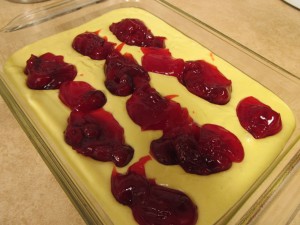 Swirl with a knife and smooth with a rubber spatula: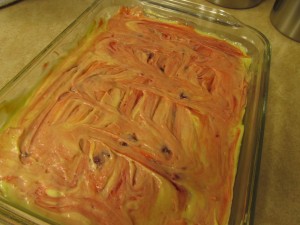 Bake at 350 degrees for 35-40 minutes: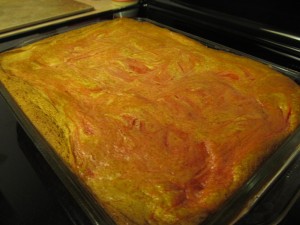 Serve warm with whipped topping: