This is one of my favorite cookie recipes. It's a recipe easy enough for my kids to help me with, and has a lot of childhood memories. Before my BFF and I could cook, we made these cookies all the time in my mom's kitchen. Some batches turned out better than others… but we always had fun.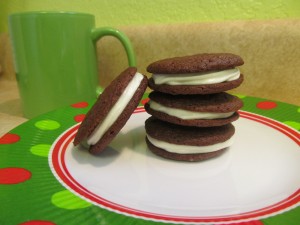 For the cookies, combine in a mixer:
1 Devil's food cake mix
2 eggs
3/4 C shortening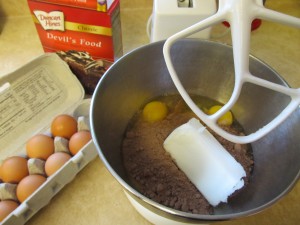 Once the cookies are combined, scoop small balls of dough (about 1 tsp… or as my friend and I did… about a tablespoon 🙂 ) onto a cookie sheet lined with parchement paper or a silicone baking sheet.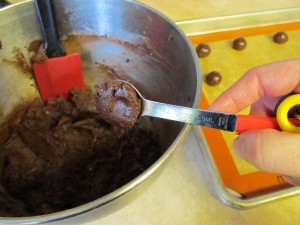 Bake at 350 degrees for 7-10 minutes.
While these cool; make the deliciously, wonderful frosting.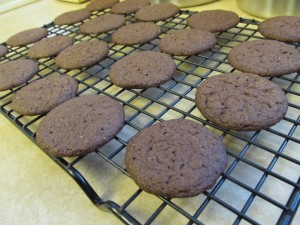 With a mixer, combine:
8 oz softened cream cheese
1/2 C softened butter
2 tsp vanilla
2-3 C powdered sugar.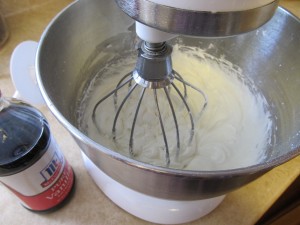 Generously frost one cookie and top with another. I find the best way to do this is to pipe the frosting on the bottom cookie and put the top on.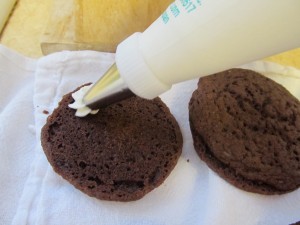 I'm a big fan of a good Oreo, but the homemade version is so much better. Plus, they're not full of all those artificial preservatives. See! I really do post healthy recipes!