My kids and I love to make sugar cookies together. This week, we made Halloween sugar cookies, but I was feeling far too lazy to dirty all my piping bags and make a ton of different colors of frosting. Plus, since my kids aren't quite old enough to be stellar pipers, I wanted to find a way they could decorate the cookies themselves. We went through our pantry and pulled out anything that might be used as a decoration.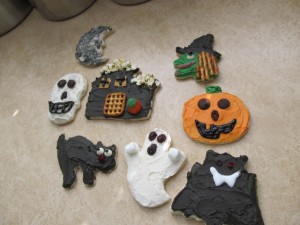 I started by making cookies using my favorite sugar cookie recipe (though we cut it in half). My daughter wanted to use every single Halloween cookie cutter we had, so that's what we did.
Some butter theft went on  in this process: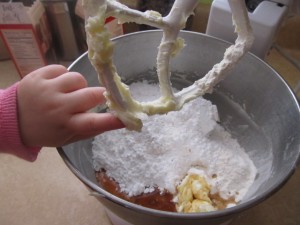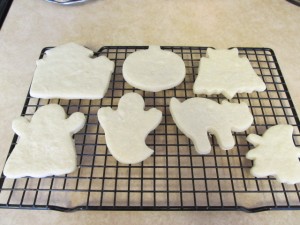 Then I made a batch of regular butter cream frosting, but feel free to use canned if you like. We dyed our frosting green, orange, black and left some white.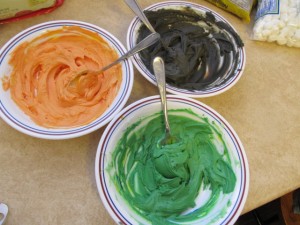 Some frosting theft occurred as well: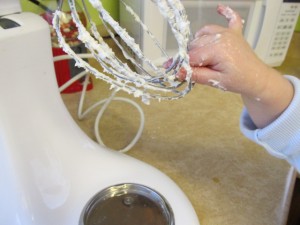 Here are a few ideas of how to decorate using things in your pantry.
Raisins, dried cranberries (for bats) and chocolate chips make great eyes, noses and ghost mouths. We also used mini marshmallows for ghost hands. Not that the ghosts needed additional hand decoration, but I've never heard anyone complain about adding a marshmallow to anything.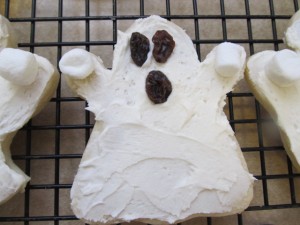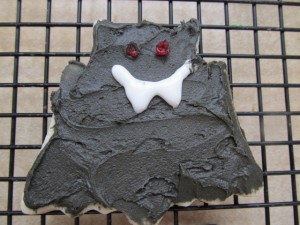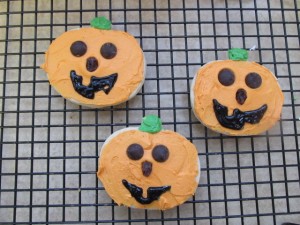 For our witch, we added pretzel hair, a sour licorice mouth, and a toffee bit for a chin wart. For the eyes, we dipped a white chocolate chip in the chocolate frosting.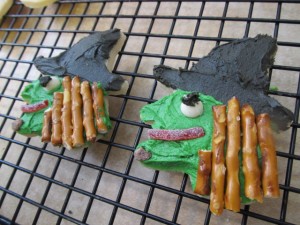 For our haunted houses, we used golden graham cereal and popcorn for the roofs, pretzels for the windows and door, and a candy pumpkin out front (these were the best tasting cookies).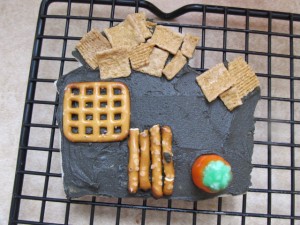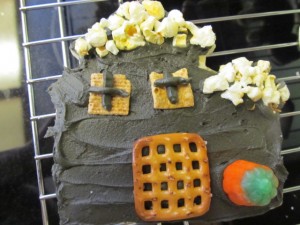 The moons were my favorite (though I didn't let the kids help me with this one. 🙂 ). I swirled a bit of white and a bit of black frosting together, and then topped it off with silver sprinkles.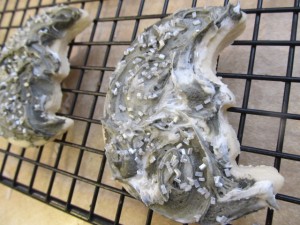 I think they turned out pretty cute! They aren't the most professional cookies, but the kids and I had fun making them, and I learned a little more patience… which is a natural result that comes from decorating sugar cookies with two small children.