This casserole is based on a potato side-dish we had many times growing up. We generally had it with ham… which is why I thought adding ham would make it a good main course. The best part about this meal, is that it freezes GREAT! This is one of those recipes I can make a big batch of, and then freeze half to eat later.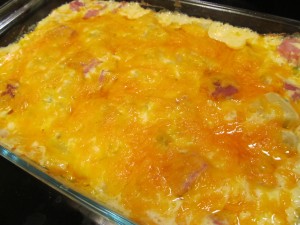 Start by peeling and chopping 5 russet potatoes into bit-size chunks.
Boil these in water for about 15 minutes, or until fork tender.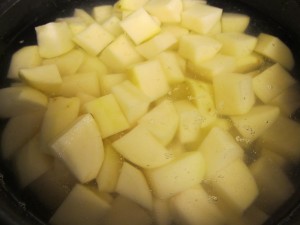 While the potatoes cook, combine in a large bowl:
2 cans cream of chicken soup
1 1/2 C sour cream
1 1/2 C grated cheese
1 1/2 t salt
1 t pepper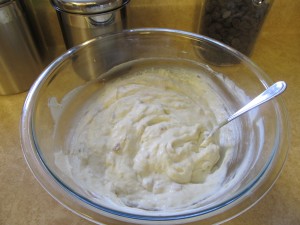 Stir in:
1 lb ham, chopped into bite-size pieces
2 chopped green onions
the drained and cooled potatoes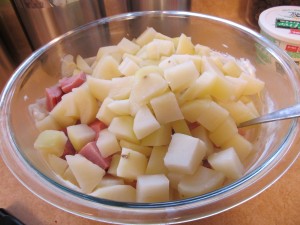 Pour the entire mixture in a 9×13 pan (or two 2-quart casserole dishes) and top with the remaining cheese.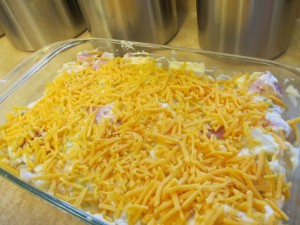 Bake at 350 degrees for 20-30 minutes.