This week, my kids and I had a great time making these cupcakes. The kids particularly enjoyed it because candy was involved.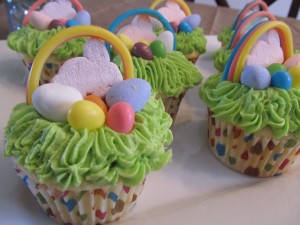 Start by making your favorite cupcake and two batches of  butter cream frosting (or buy it. I'm not going to judge you). We used cute cupcake liners to represent  the basket.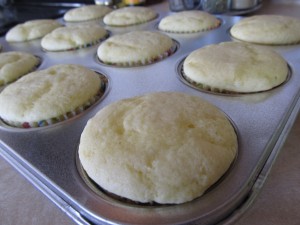 Using food coloring, color the frosting whatever color you want. This represents the grass in the basket. We picked bright green because that happens to be my son's favorite color. Since Easter basket grass comes in many colors and looks nothing like real grass, feel free to use whatever color you like.
Now using your frosting, frost just the middle of the cupcake. This will be completely covered, so it doesn't have to look too pretty.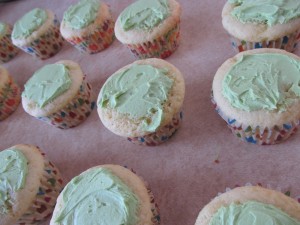 Now using a piping bag and tip (we used this tip, but whatever you think works best for grass is fine), pipe from the center to the edge of the cupcake.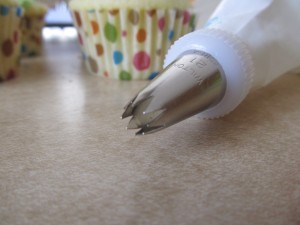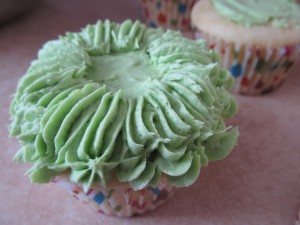 Now fill your basket with your favorite Easter candy!!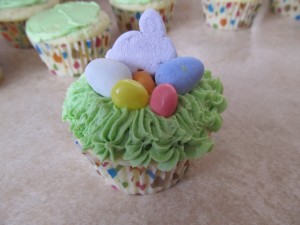 Put a candy handle over the basket. We used mini pull-apart licorice strands. I liked these because I used double or tripple strands, which gave our baskets a rainbow handle. Use any kind of licorice you like.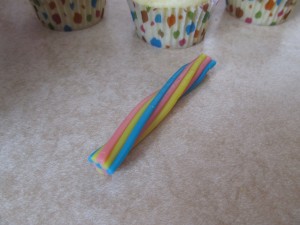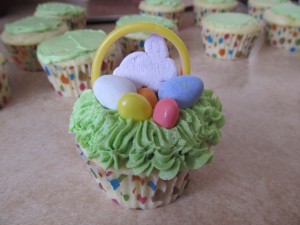 That's it! It really is quite easy and I think they are adorable!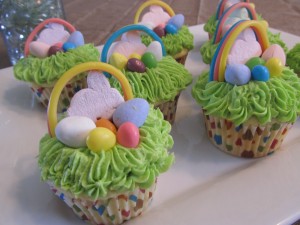 Happy Easter!!