WARNING!: These treats are INSANELY addicting. After one day in my house, we managed to polish off the entire pan. The best (or possibly worst) part is, they are extremely easy to make.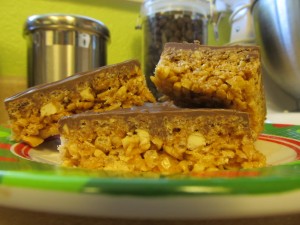 In a two quart saucepan, melt over medium-low heat (stirring often):
1 14-ounce bag unwrapped caramels (minus the one you eat. Admit it. You can't unwrap 14 ounces of caramels and not eat one. I know I can't).
3 T water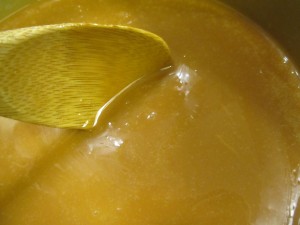 In a large bowl, combine:
5 C crisp rice cereal
1 C chopped peanuts (I roughly chopped these to be about the same size as the cereal).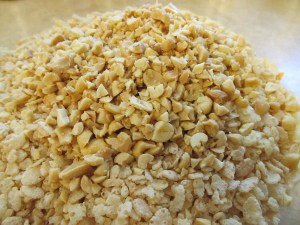 Pour the wonderful, caramel deliciousness all over the cereal and peanuts and mix well.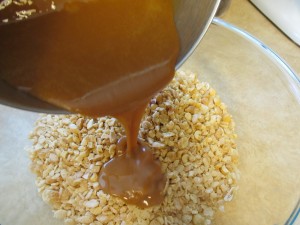 Spread this into a greased 9×13 pan. The best way to do this (in my opinon) is to give my clean hands a good spray with some non-stick spray (or melted butter if you're not as lazy as I am) and spread it out with your hands. It's a bit warm, but all good things come with a price.  If you'd rather not touch it, use a rubber spatula.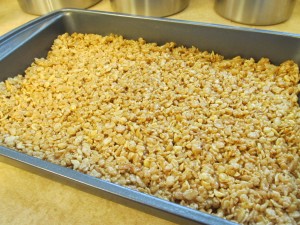 As if this isn't delicious enough already, top it with 12 ounces milk chocolate chips and pop the whole thing into a 200 degree oven for just five minutes. Spread the chocolate out with a rubber spatula.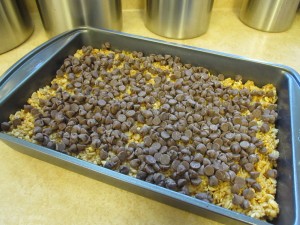 Ten points to the first person to guess what I did with this: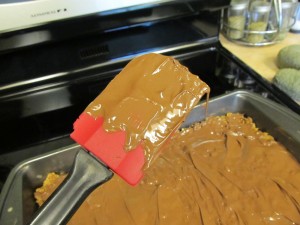 Put the whole pan in the fridge and patiently wait for about 2 hours while the chocolate sets. Your patience will be rewarded!