A few weeks ago while browsing allrecipes.com (Yes, I am geeky enough to do that), I came across a recipe for creamy shrimp scampi. It looked AMAZING! But I was disturbed when I realized how high the calorie content would be. A special dish like this is okay once in a while on a holiday or birthday, but I was just planning dinners for an average week. Since I couldn't get the idea of creamy, buttery shrimp out of my mind, I decided to make the recipe, but made some changes to make me feel less guilty about eating this on a random Tuesday. Here is how it came together: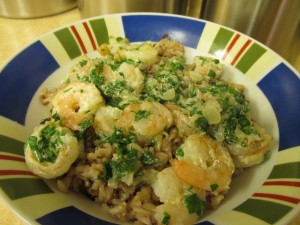 Ingredients:
1 T olive oil
1 chopped shallot
1 clove garlic, minced
1 1/2 C chicken broth
1T lemon juice
1C fat-free half and half
1/4 C butter
24 large shrimp
Salt and pepper to taste
Instructions:
Heat a Tablespoon of olive oil in a skillet. Cook one chopped shallot and one minced garlic clove for about two minutes. 

Add 1 C chicken broth and 1 Tablespoon lemon juice to the shallot and garlic. Simmer for about 5 minutes.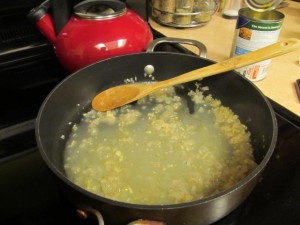 Add 1/2 C chicken broth and 1 C fat-free half and half. Let this simmer another 10 minutes to give the sauce a chance to thicken slightly.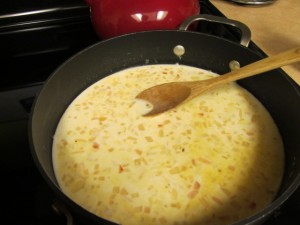 Add 1/4 C butter and melt. Add salt and pepper to taste.
Add 24 large shrimp (peeled and deveined) and let them cook through.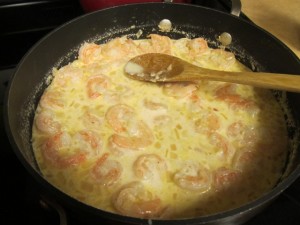 Serve this over rice or pasta and sprinkle with parsley.