A few days ago, I got an itch. It's a common itch in my life; the itch to make and eat warm cookies. As much as I love a chocolate chip cookie, I was in the mood to make something new. With a lot of help from my kids, we came up with a kid-friendly chocolate salted-caramel cookie.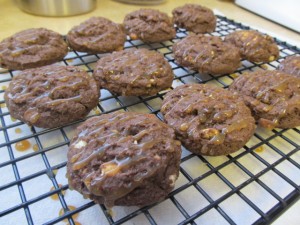 In a medium bowl, whisk together:
2 3/4 C flour

1t baking soda
3/4 t salt
3/4 C cocoa powder
In a large bowl, cream together:
1 C butter
3/4 C granulated sugar
1 C brown sugar
Beat this together for about 4 minutes and then add:
Now add the flour mixture to the butter mixture until just combined.
Here is the awesome part!!!
In a plastic bag, crush 1C chopped pretzels. Use any kind of pretzel you have. We used pretzel goldfish and it was delicious.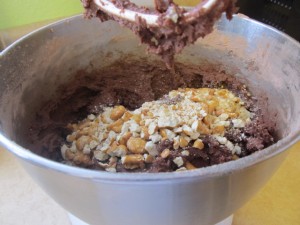 Into the dough, add:
The crushed pretzels

1/2 C chocolate chips
1 C caramel bits (these are high on the list of great inventions)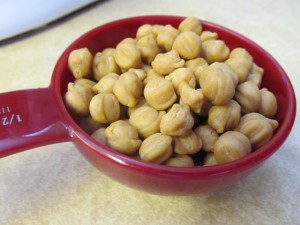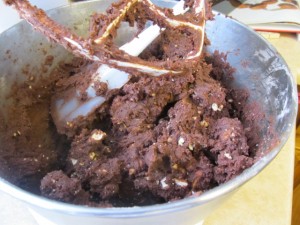 Once everything is mixed together, scoop the dough onto a cookie sheet and bake at 350 degrees for 10-12 minutes.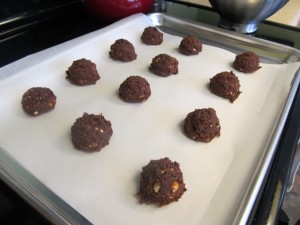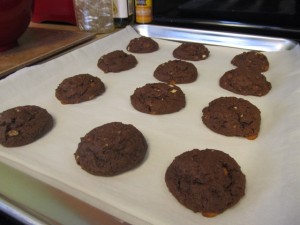 Cool the cookies on a cooling rack set over a sheet of wax paper (or foil, or plastic wrap or really anything you can throw away). Once the cookies are cool, drizzle them with caramel syrup.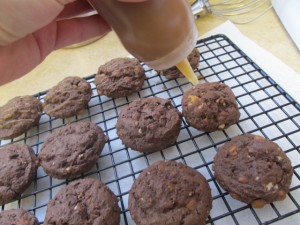 WAHOO! We were pretty happy with these in our house. After we ate ourselves sick, we sent the rest to work with my husband, who said they got great reviews.