For my husband's birthday, he requested a Cold Stone ice cream cake. We thought about buying one, but they are very expensive. I decided to take on the task of making him a homemade ice cream cake.
I used homemade ice cream and from-scratch cake, but feel free to use a cake mix and store-bought ice cream. I made a peanut butter ice cream, and folded in some chopped up peanut-butter cups at the end.
I made a basic chocolate cake using the recipe from the Better Homes and Gardens Cookbook.
Rather than bake the cake in a standard cake pan, I used a springform pan with removable sides. This way, I was able to assemble the entire cake in this pan. If you use standard round cake pans, there will be a gap between the cake and the pan. I wrapped foil around the outside of the pan to prevent leakage.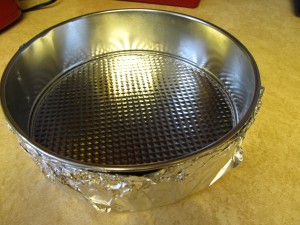 After the cake was cool, I cut it in half horizontally, and put the bottom half back in the pan.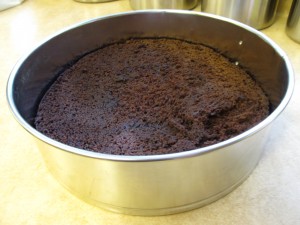 Then, I topped the cake with the entire batch of ice cream. YUM!! (You'll need to pull the ice cream out about 15 minutes before this step so it's soft enough to spread.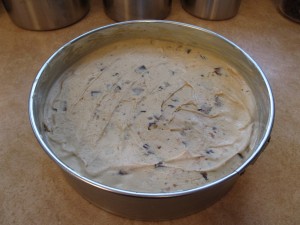 I put the top back on the cake and wrapped it in plastic before putting it back in the freezer to set.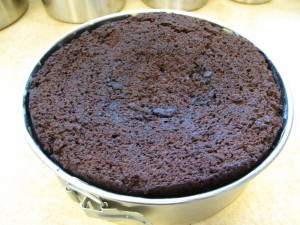 After the cake had set, I removed the sides of the pan. WOW!!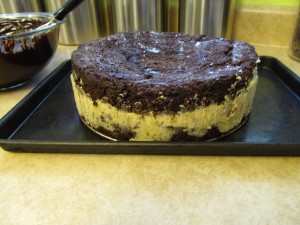 Then I used a ganache frosting all over the cake.
Heat up 1 C heavy cream in the microwave.
Stir in 12 ounces semi-sweet chocolate chips.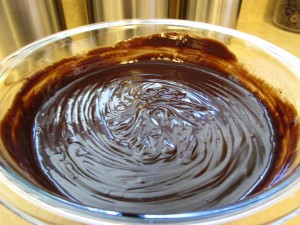 Let this sit for about 2 hours before spreading it over the cake.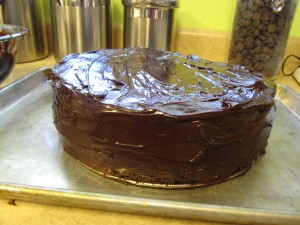 I put the cake back in the freezer for about 30 minutes to let the frosting harden.
Then I decorated it with a peanut-butter frosting.
1/4 C softened butter
1/2 C peanut butter
1 C powdered sugar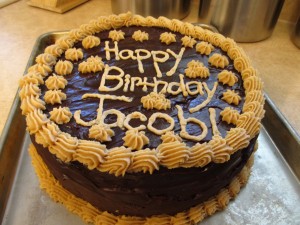 That's it!!
Oh my goodness!!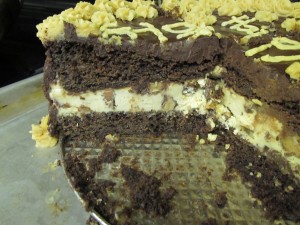 YUM!!!