These cookies take me back to my childhood. My mom and grandma made them several times over the years. So when two people very dear to me needed cheering up, these were the first things I thought of. They are a lot like a soft, rich chocolate cookie, with a chocolate-covered cherry on top. Need I say more?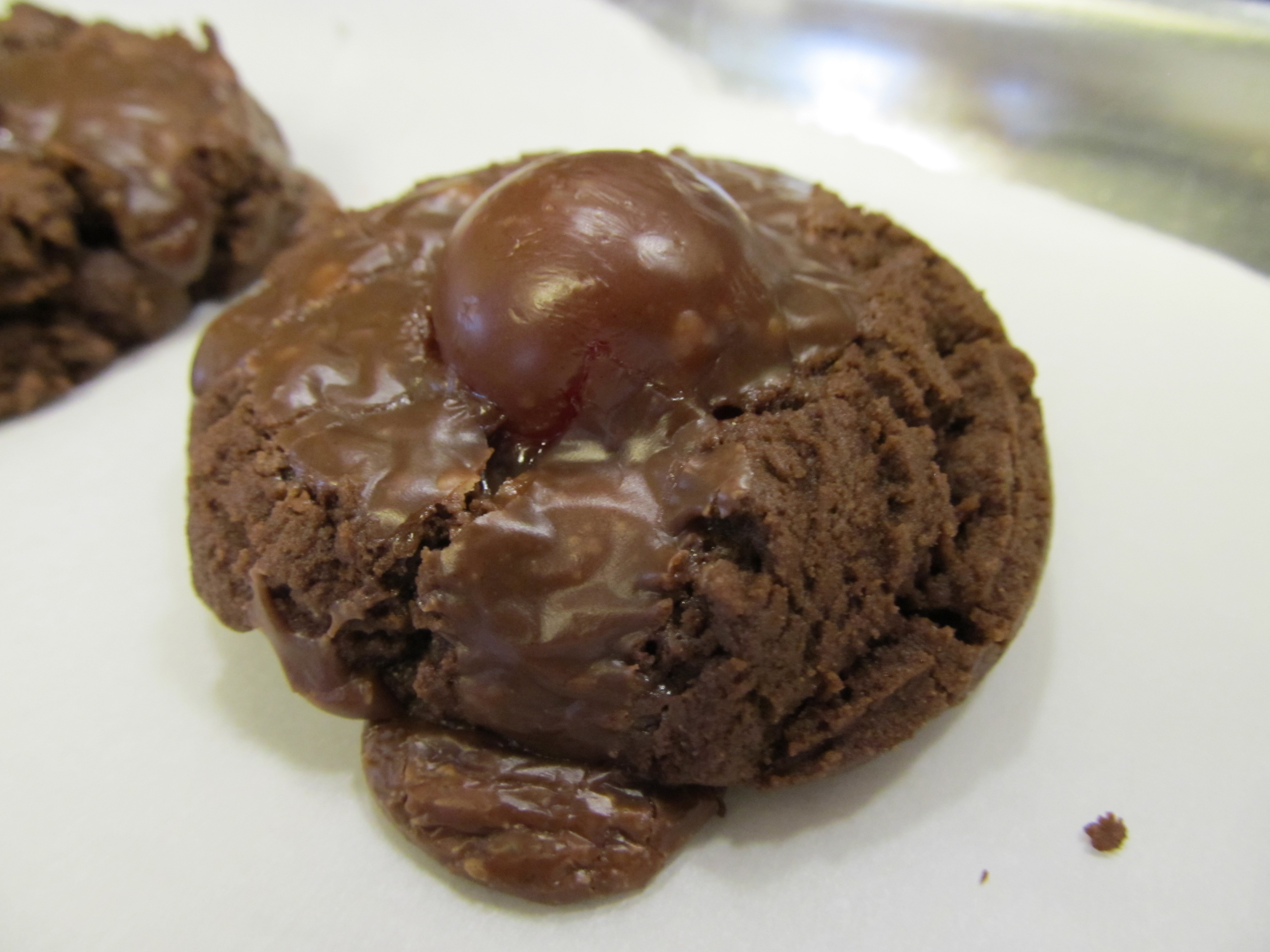 Make the dough by creaming together:
1 1/4 C softened butter
1 3/4 C sugar
Add and mix well:
In a large bowl, whisk together:
3 1/2 C flour
3/4 C (rounded) cocoa powder
1/2 t baking powder
1/2 t baking soda
1/4 t salt
Add dry ingredients to wet ingredients and mix well.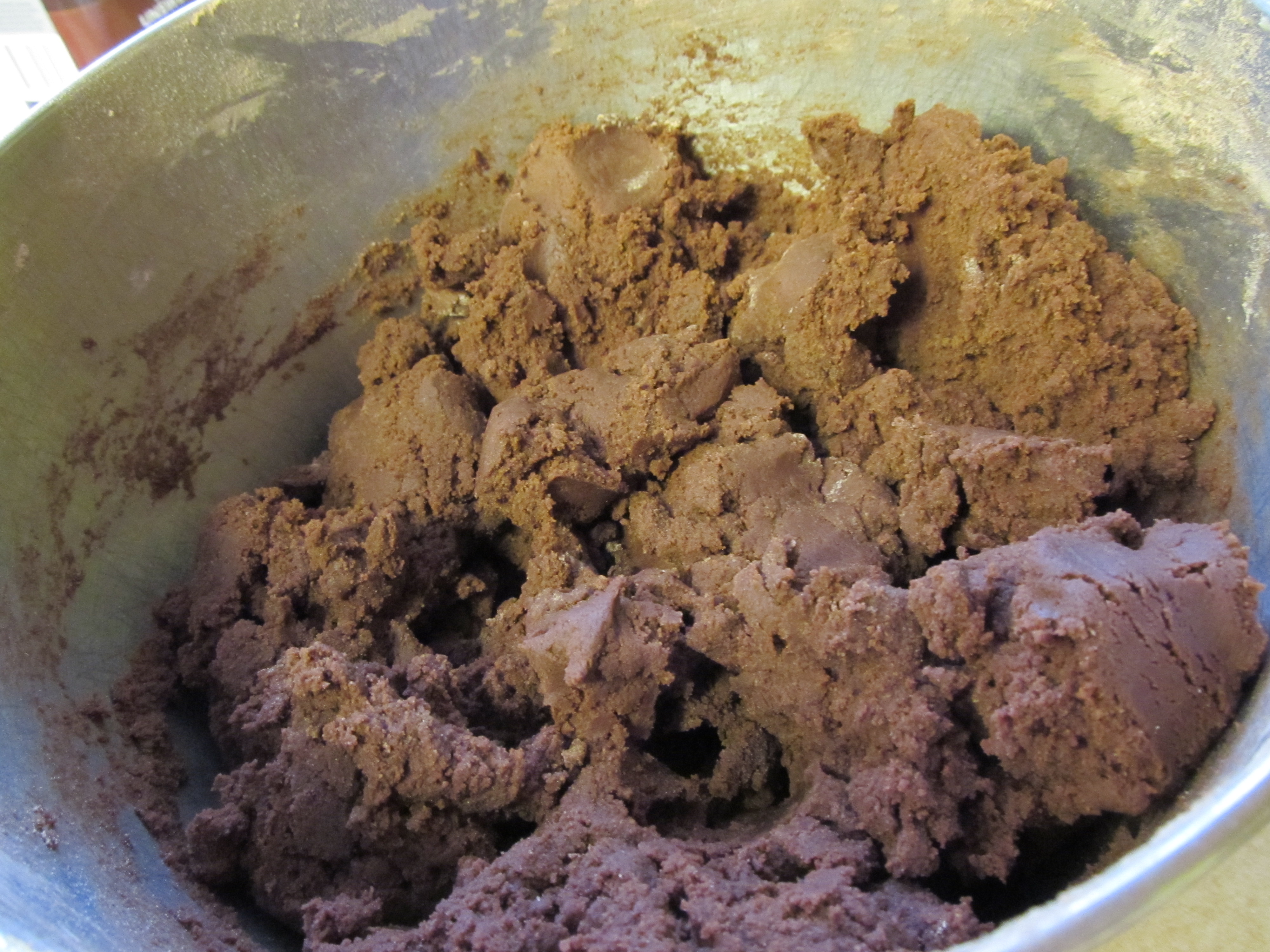 In the meantime, melt together:
1 can condensed milk
6 ounces semi-sweet chocolate chips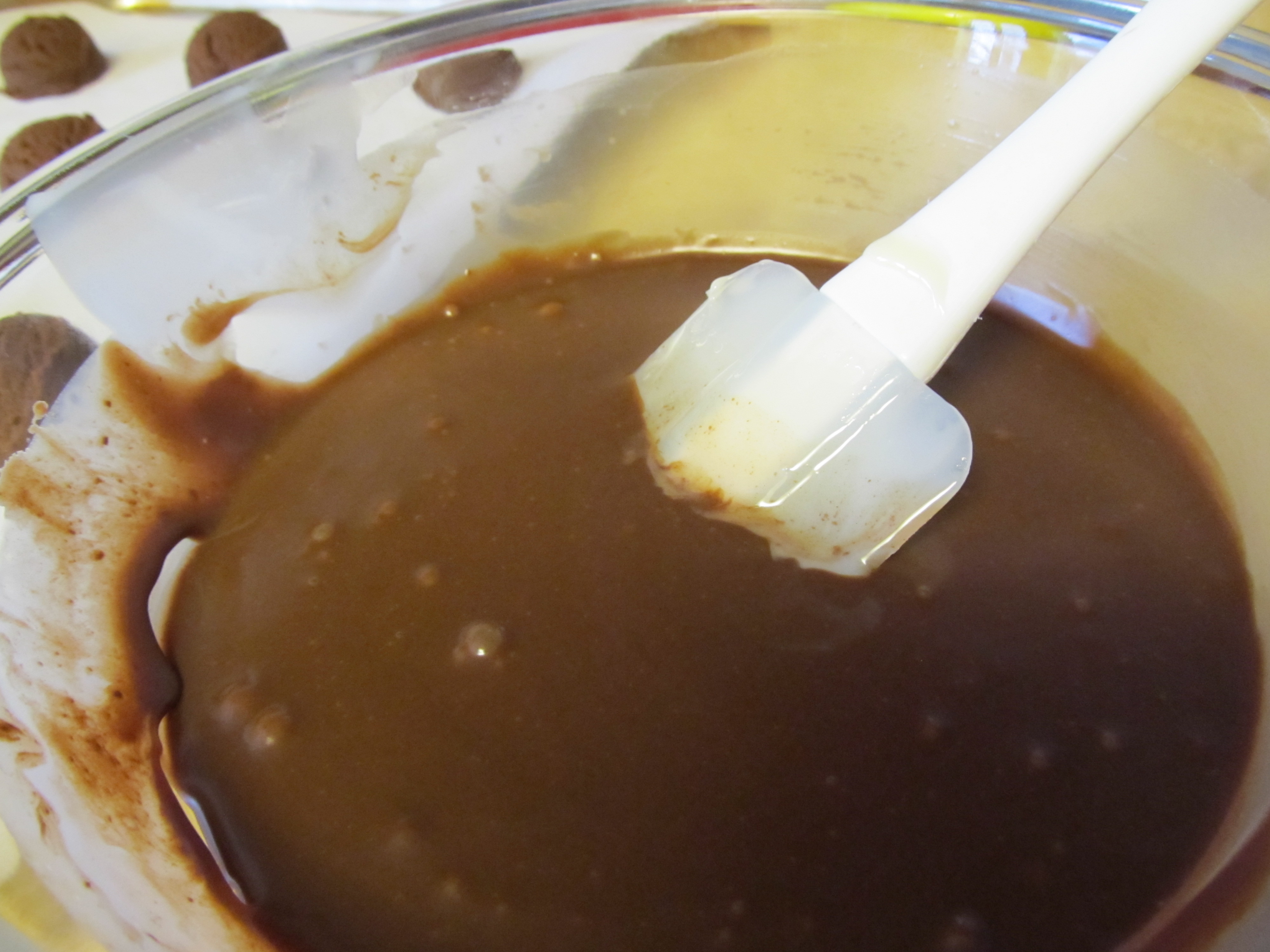 Stir in:
4 t maraschino cherry juice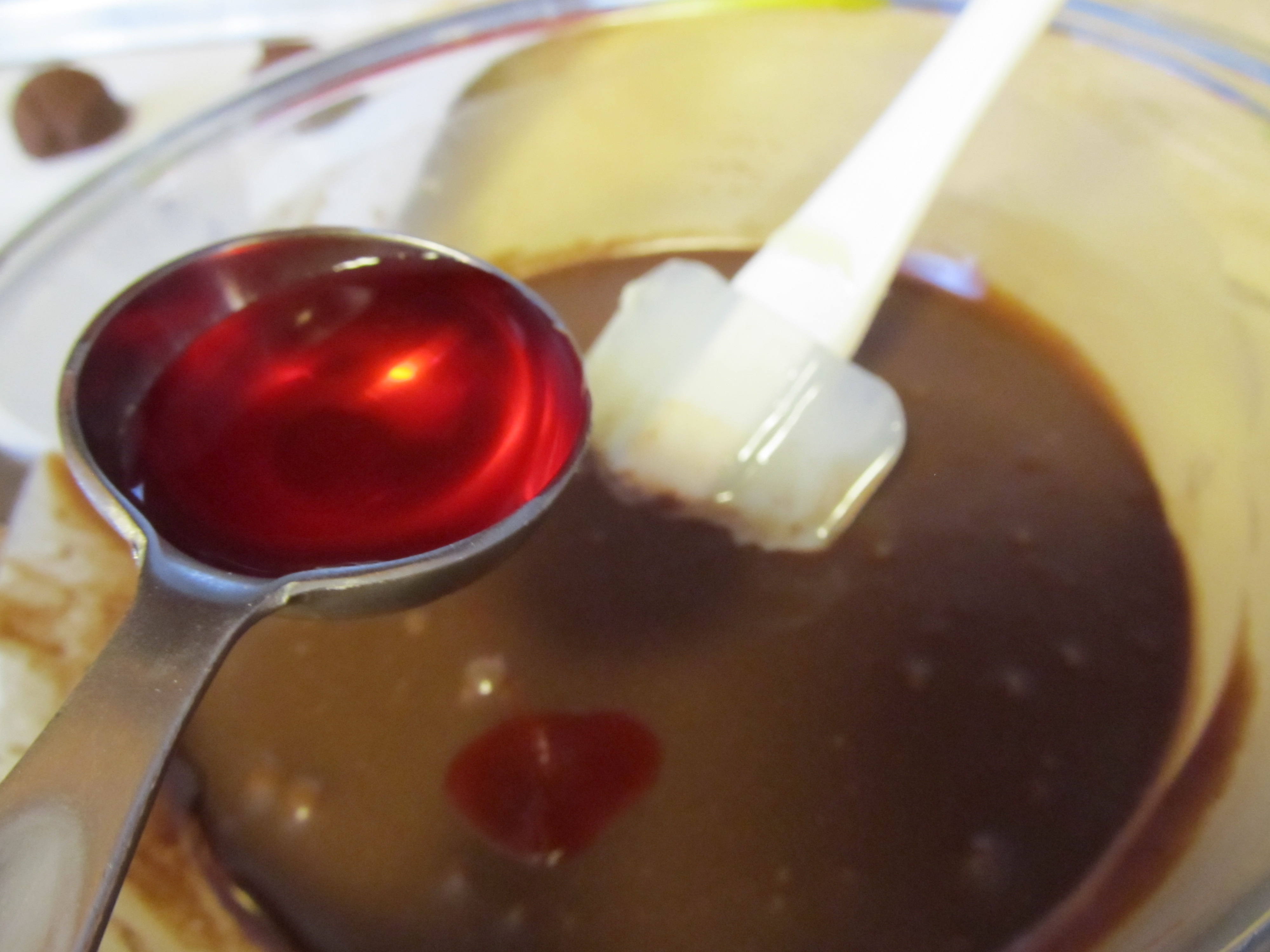 To assemble cookies, scoop the dough into balls and make a thumbprint in each.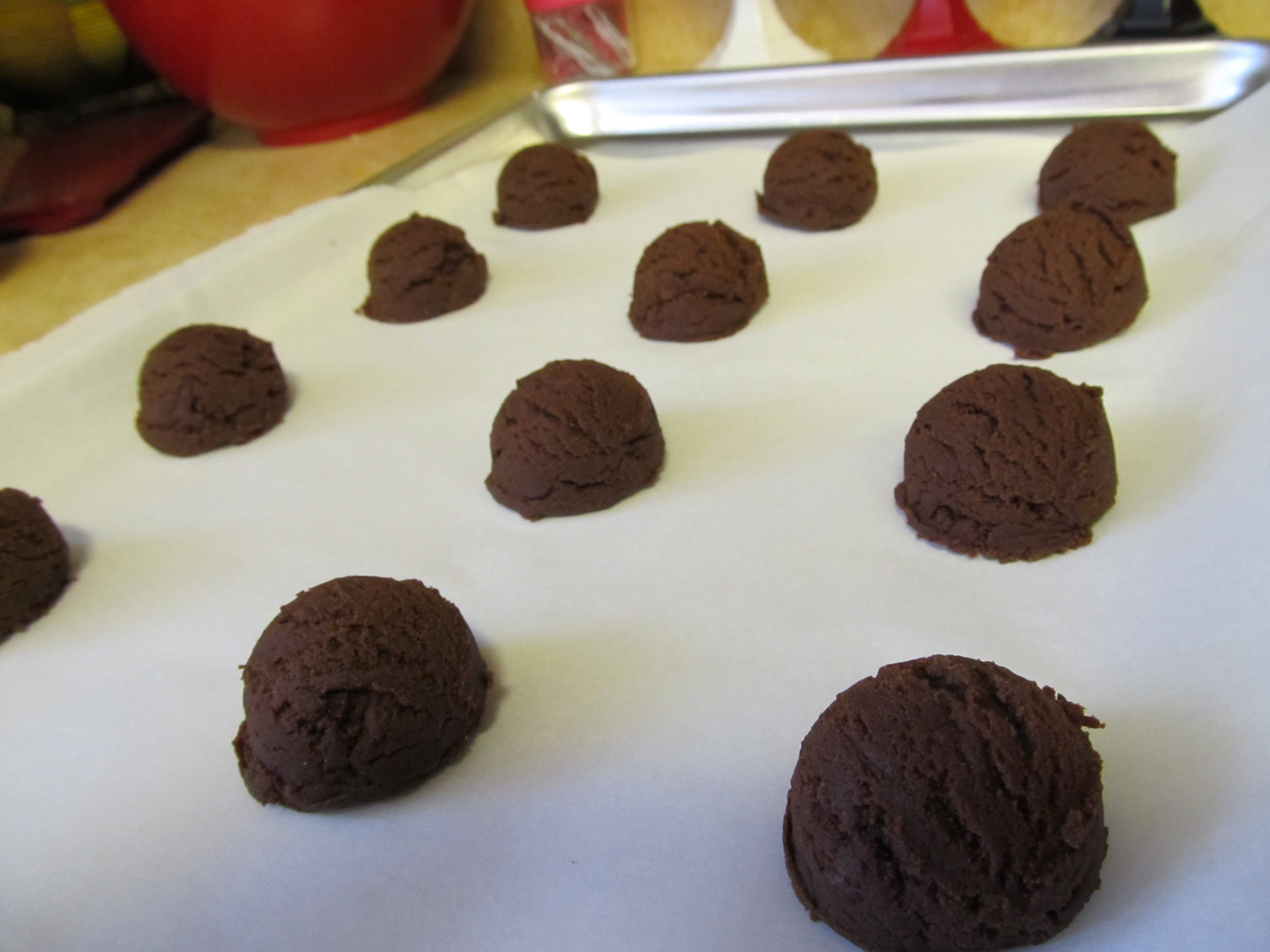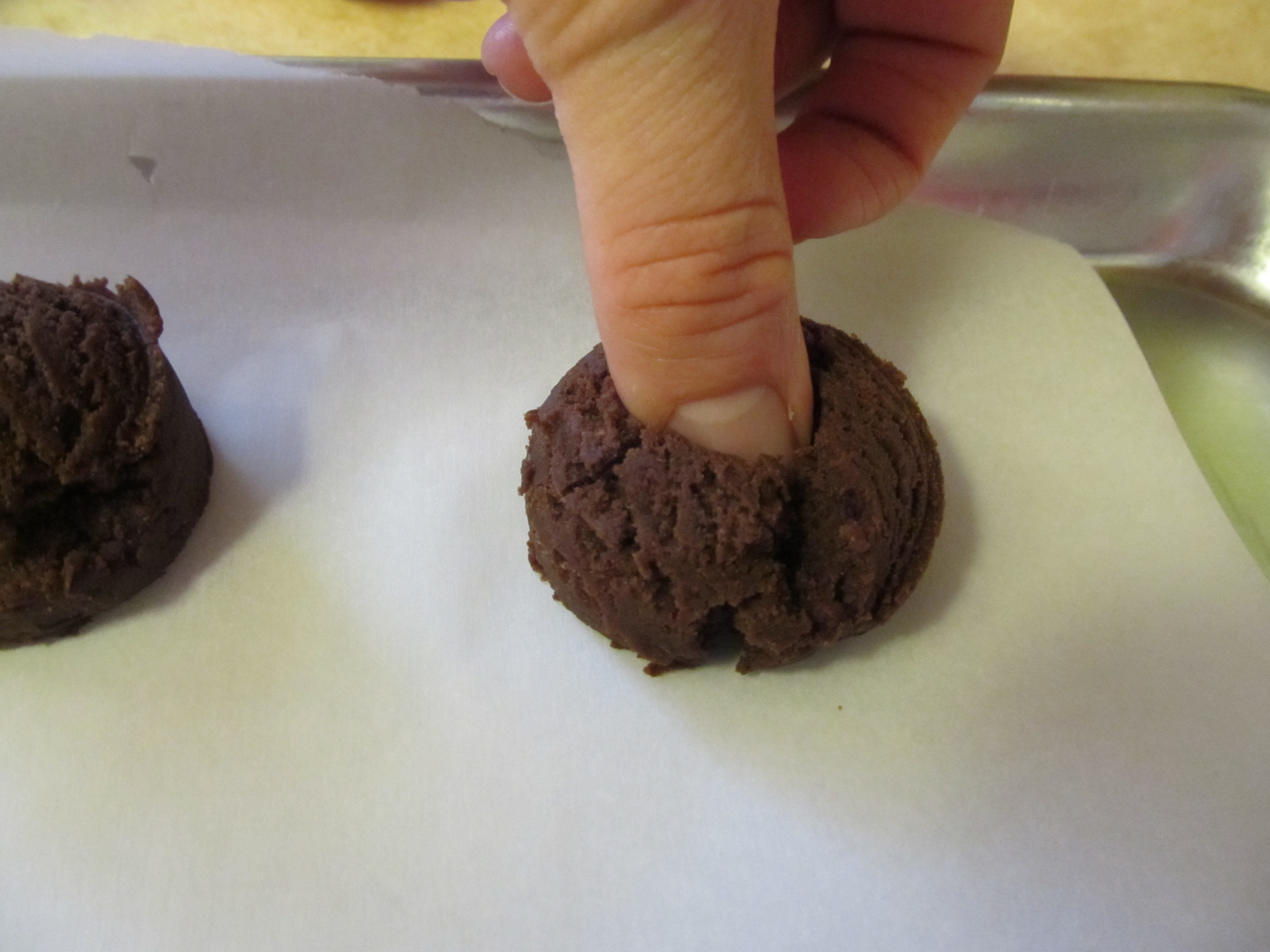 Place one maraschino cherry in each cookie.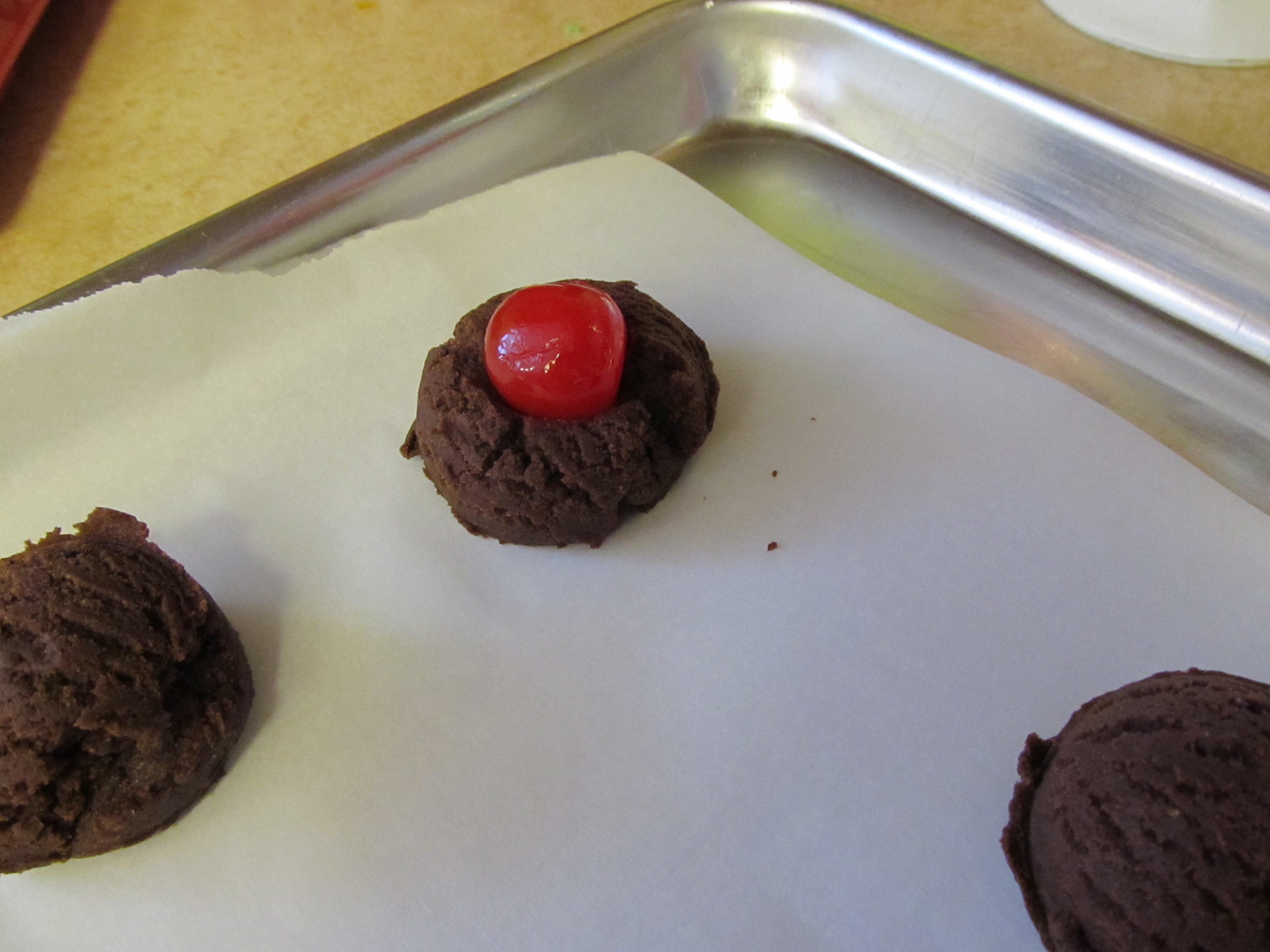 Top with a generous 1 T the chocolate sauce.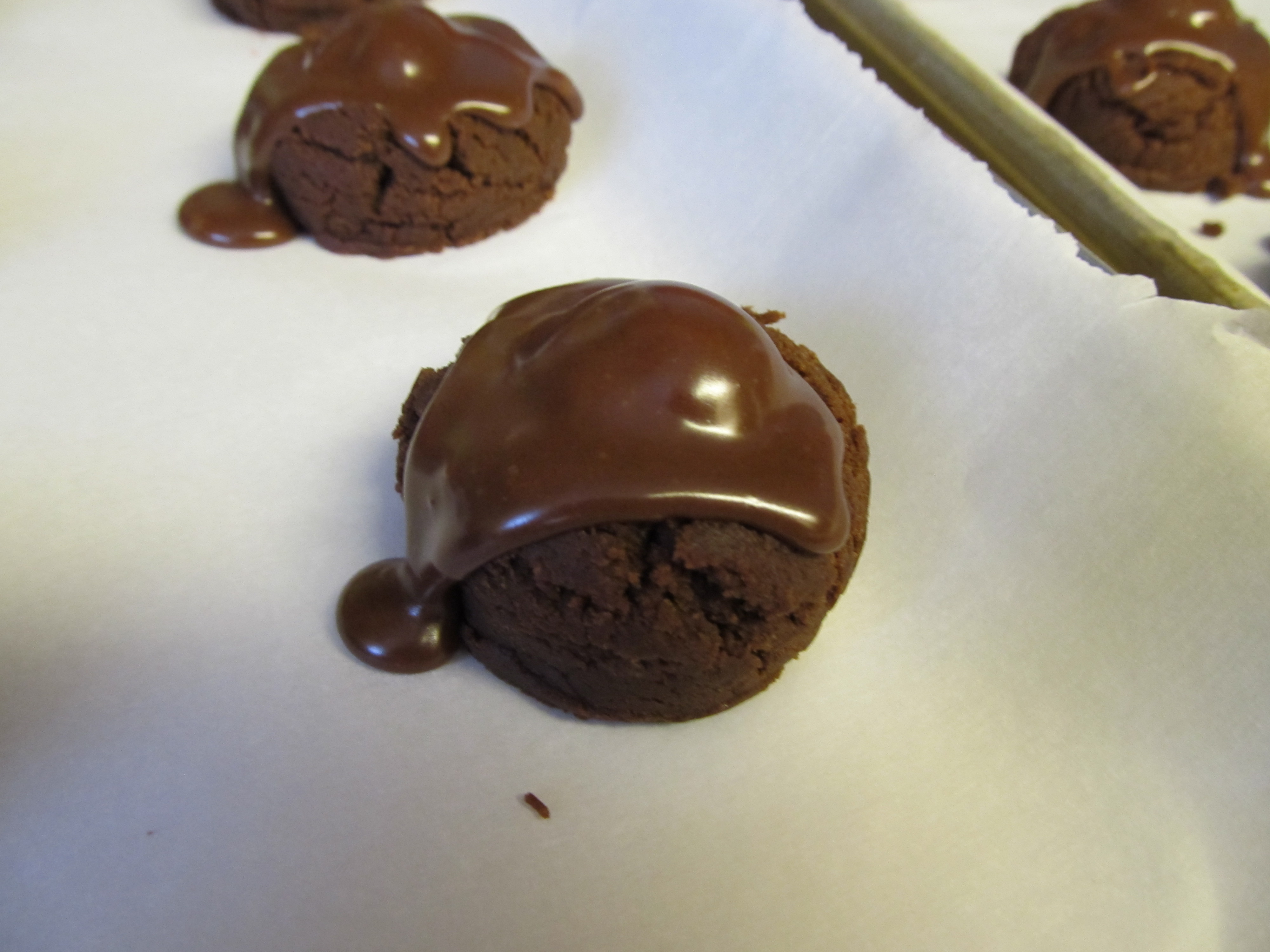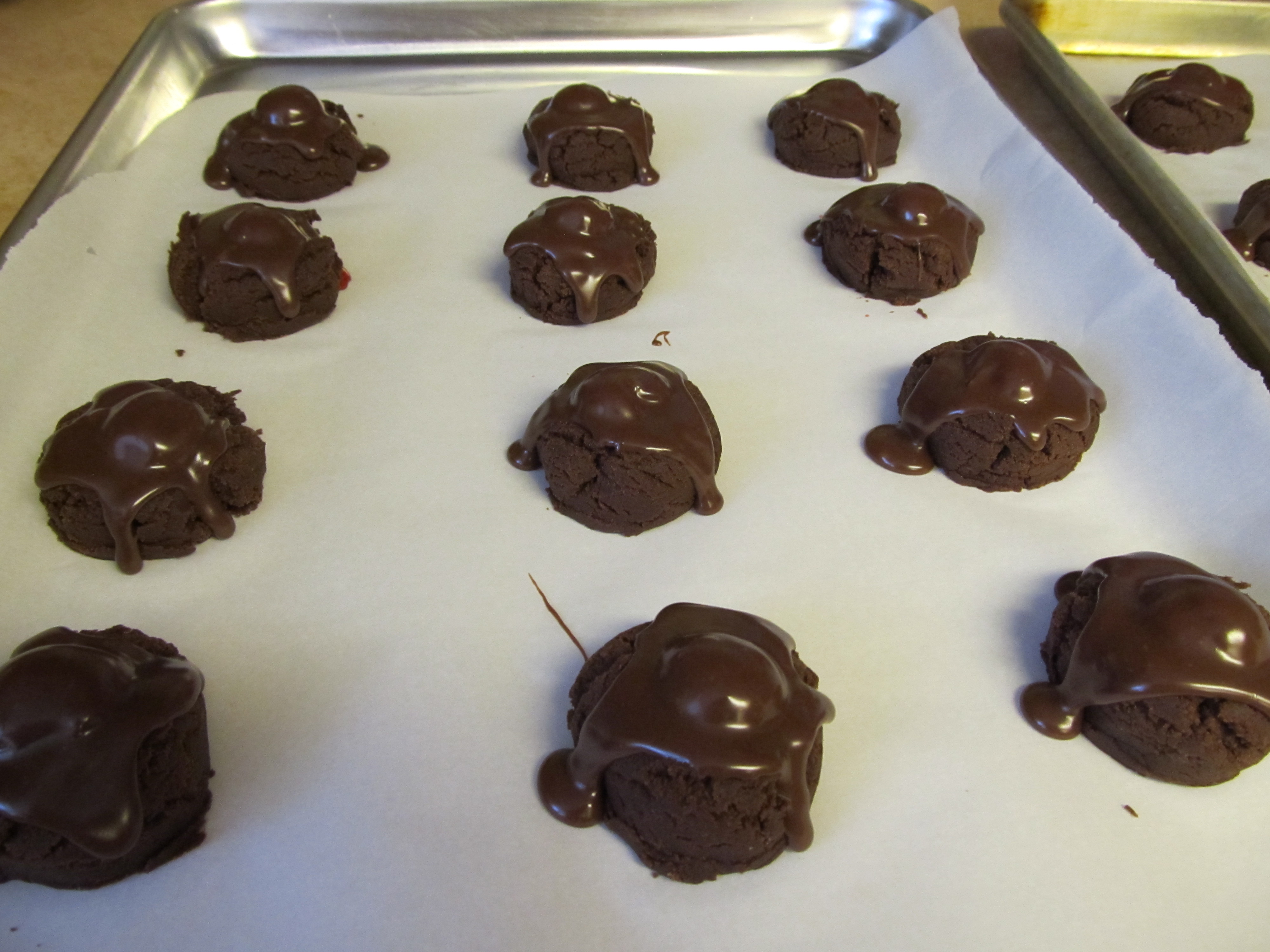 Bake at 350 degrees for 10 minutes. This makes about 40 cookies.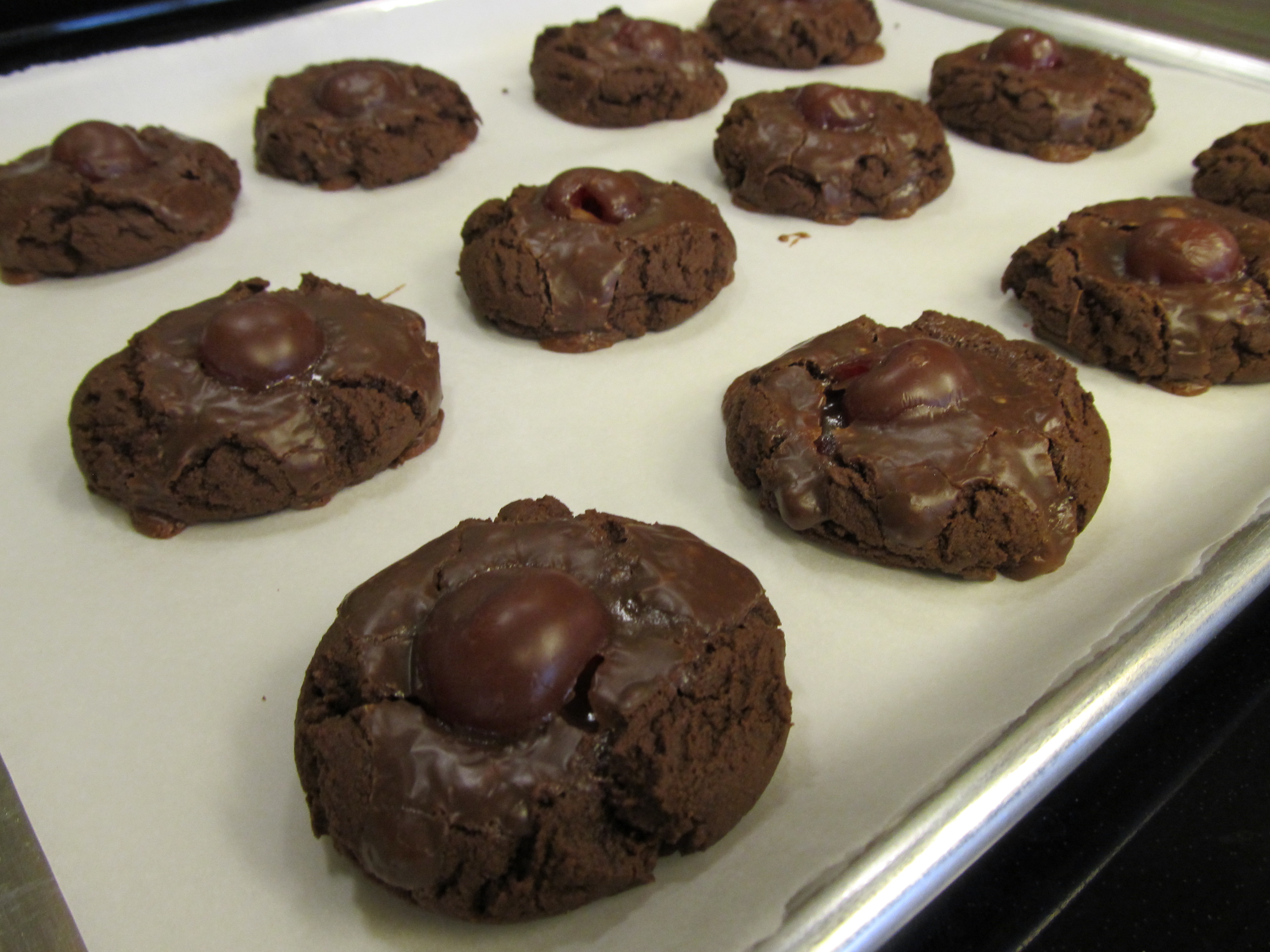 They're worth the wait!!