A few weeks ago, we made the most amazingly delicious frosting in our house. Frosting really is a wonderful invention. After making (and eating) so much frosting, I feel like I personally understand the old saying , "It was the icing on the cake." So to find a truly amazing frosting puts my entire household in a good mood.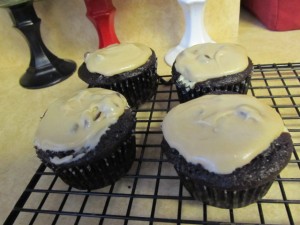 Start by melting together in a saucepan over medium heat:
3/4 C butter
3/4 C brown sugar
Let this mixture come to a boil. Continue to stir constantly and let it boil for two minutes.
Now add:
Let this boil for two minutes (without stirring). Remove it from the heat and add in 1t vanilla and set the frosting aside to cool.
Once this caramel concoction has cooled, beat in:
8 ounces softened cream cheese
2-3 C powdered sugar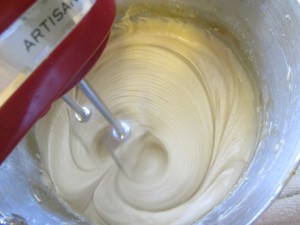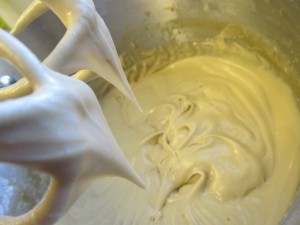 This is perfectly delicious on it's own but why not add one more thing? We decided to stir in: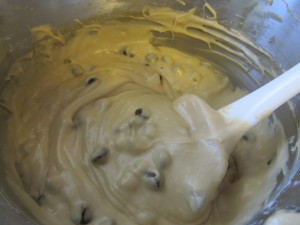 This was AMAZING! It's not a firm frosting, so it's not pipe-able. But it's delicious spooned over cupcakes or drizzled over a sheet cake. We spooned this over Self-Filled Chocolate Cupcakes.
We may have had left over frosting. And I may have regularly pulled it out of the fridge and scooped a large spoonful in my mouth. I'm not staying this actually happened, just that it's a possibility…