Today, I woke up craving caramel. This is strange, because I usually wake up craving chocolate. I decided I'd better make some blondies. For those of you not familiar with a "blondie," a blondie is a caramel version of a brownie. That's right! A caramel brownie! YUM!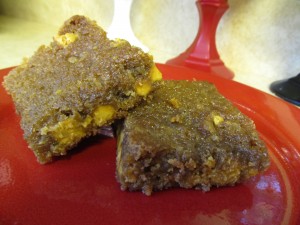 Cream together:
3/4 C butter
2C brown sugar
Add:
4 eggs (beating well after each egg)
2t vanilla
In a separate bowl, whisk together:
2 C flour
2 t baking powder
1 t salt
Add the dry mixture to the wet and mix until just combined. If you like, fold in 1 1/2 C chopped pecans.
I need to take a minute to show you this amazing batter. Warning! If you are a batter/dough eater like I am, this is an AMAZING batter.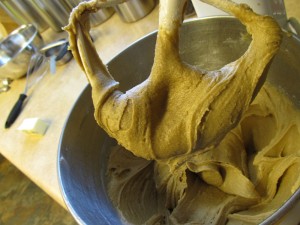 Spread in a greased 9×13 pan and bake at 350 degrees for 25-30 minutes. OR…. pull the pan out about 20 minutes into the baking time and top with 1C butterscotch chips. Because the batter is still soft, the chips will mix down into the batter without sticking to the bottom of the pan.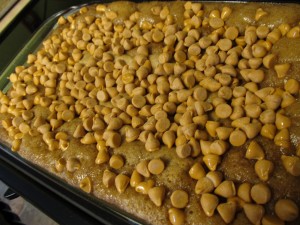 Like brownies, these are gooey and messy, not cakey. In my opinion, this makes them even better. If you feel so inclined, this is a great treat topped with vanilla ice cream and caramel sauce!