This is a chicken recipe we make a lot because it comes together so easily and is fool-proof. Plus, it has one of my favorite ingredients in the world… curry! If every food in the world contained either chocolate or curry, life would be perfect.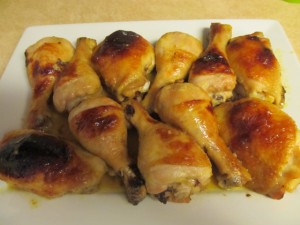 In a small bowl or saucepan, combine:
1/2 C melted butter

1/2 C honey
1/4 C Dijon mustard
1 t curry powder
1 t salt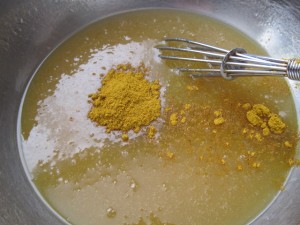 Fill a 9×13 pan with chicken pieces. This sauce is enough for 2 pieced chickens or a combination of pieces. Use whatever you have on hand.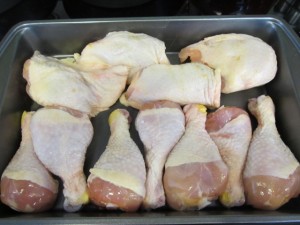 Pour the sauce over the chicken.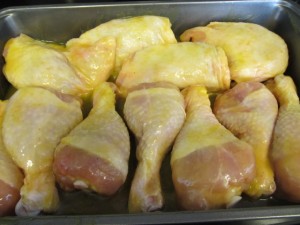 Bake at 425 degrees for 20 minutes. Lower the heat to 350 degrees and bake for another 30-40 minutes.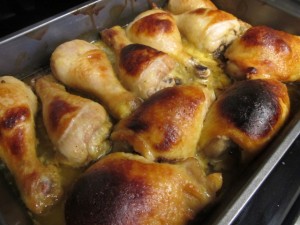 Remove the chicken from the pan to a platter and cover it with foil to keep it warm. Pour the drippings into a saucepan and thicken with about 1T cornstarch disolved in 3T water.
Drizzle the sauce over the chicken. That's it! We often serve this over rice and let the sauce coat the rice as well.