If you were a young girl in the 80's, you may remember this: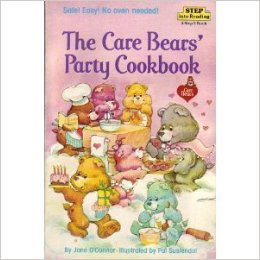 The Care Bears' Party Cookbook. Just looking at the cover brings back a lot of childhood memories. This was my sister's cookbook, but as sisters do, I regularly stole it and looked through it. One recipe I remember well is the "Care-A-Lot Candy." We made this quite often, and as a little girl I felt extremely proud I could make it myself.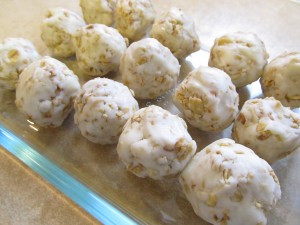 Last night, I introduced my children to Care-A-Lot Candy for our Wizard of Oz movie night. It was a very nostalgic night.
These candies remind me of a VERY easy divinity-like treat. My children loved making them and of course, eating them.
In a large bowl, combine: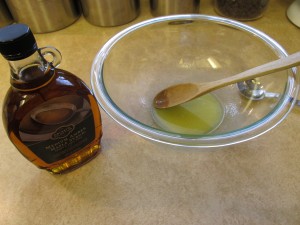 2T melted butter
1T maple syrup
1 C powdered sugar (add this a bit at a time, mixing after each adition)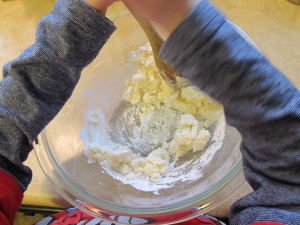 After that is totally combined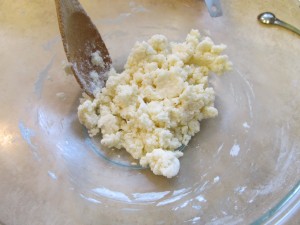 Add:
1/2 C granola. We always used Grape Nuts cereal growing up because that's what we had on hand. We always have granola, so that's what we used. Both turn out great.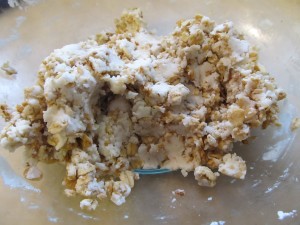 Now roll this sugary goodness into balls and stick them in the fridge for about an hour. I got 15 balls out of my dough.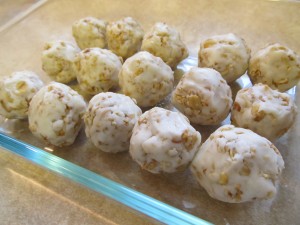 That's it! Can you see why I made these so much as a kid?