This week, the kids and I made Mother's Day presents for Grandma.  Because I lack the gene that carries on it the ability to sew, knit, or cut on a strait line, I needed something that didn't require a lot of crafting ability.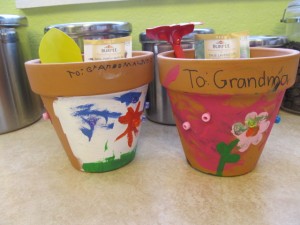 We started with blank terracotta pots. This size runs about $2 per pot. Be sure to wash your pots and let them dry completely before you begin. I just wiped them down with a wet washcloth.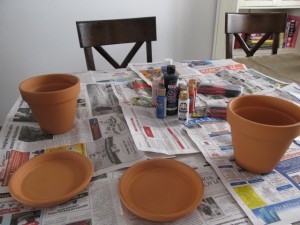 Then I armed the kids with several colors of acrylic craft paint, different sized-brushes and plastic beads. Remember to lay out a ton of newspaper under your project. It took about 30 seconds to clean up what looked like a huge mess.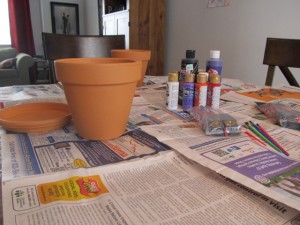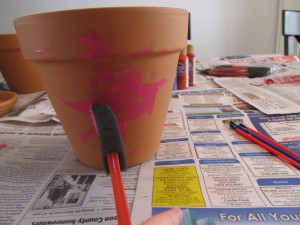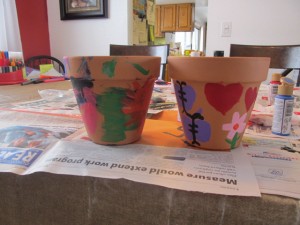 After the kids finished their masterpieces, they directed me as to where the beads should go, and I glued them on using hot glue. Then we added the "to/from" with black permanent marker.
Next, we hit up the gardening section at Target to get these adorable little garden tools and two packs of seeds. I just taped the seeds inside the pots using scotch tape.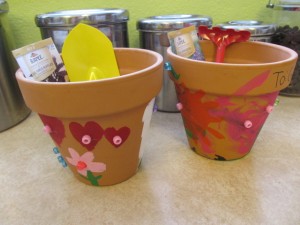 That's it. Think about it. Masterpieces like this would cost thousands in a gallery, but each can be yours for about $3. What a steal!! Happy Mother's Day!!