A few years ago, my sister gave me this for Christmas.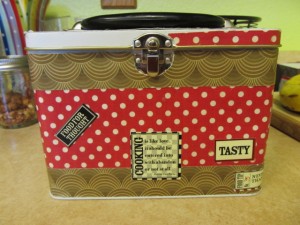 This adorable box is a treasure trove of delicious recipes. As you can see, it's been put to use many times over the years. This week, I made a pie from a recipe in this wonderful little box called, "S'more Truffle Pie." Yes, you heard me right, "S'more Truffle Pie."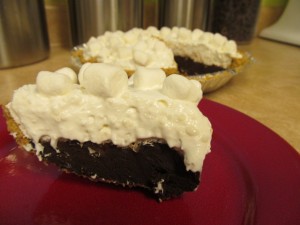 The best part is, this pie is really easy to make.
Start by making your layers.
In a medium-size bowl, microwave 2/3 C heavy cream for about 2 minutes or until just boiling.
Add 12 oz (1 bag) semi-sweet chocolate chips, making sure the chips are submerged in the hot cream. Let this sit for about five minutes.
Whisk the chocolate and cream mixture until it is completely smooth.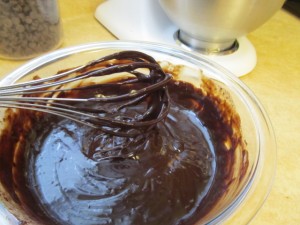 Pour this into a pre-made graham cracker crust (It doesn't get much easier than that). Stick this in the fridge for an hour or two, or until it's totally set.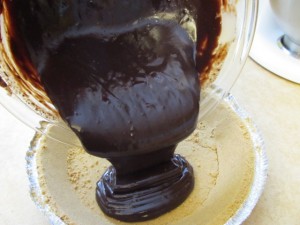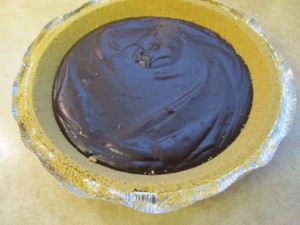 While the chocolate sets, microwave 2 C mini marshmallows and 1/4 C milk for about 2 minutes (check after one), or until the marshmallows are melted. There are few sites as beautiful as melted marshmallows.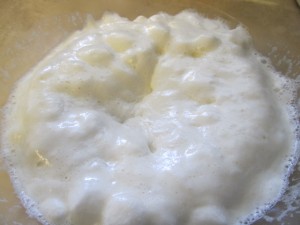 Stir until this mixture is smooth, and then refrigerate for about two hours, until it's thick and cool.
Fold one 8 oz tub of whipped topping (again; super easy) into the marshmallow mixture.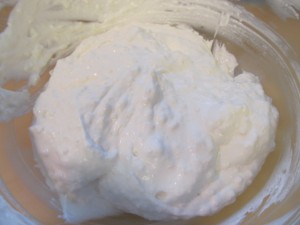 Now assemble!! Spread the marshmallow goodness over the chocolate goodness and refrigerate another three hours.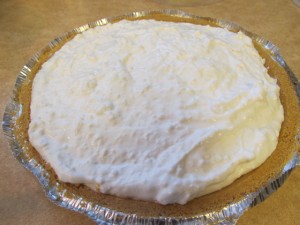 Right before serving, sprinkle one cup mini marshmallows over the pie.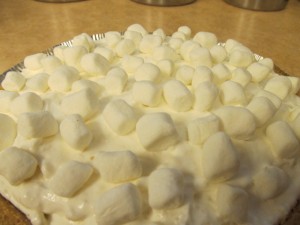 From start to finish, this pie takes a while, but it's so easy to put together. If I were cool enough to pull out the kitchen torch, I would have torched the marshmallows on top. Nevertheless, this was AMAZING!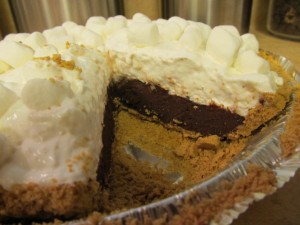 Ingredients:
1 Premade, 9-inch graham cracker pie crust

2/3 C Heavy cream
12 oz Semi-sweet chocolate chips
3 C mini marshmallows, divided
1/4 C milk
8 oz tub whipped topping